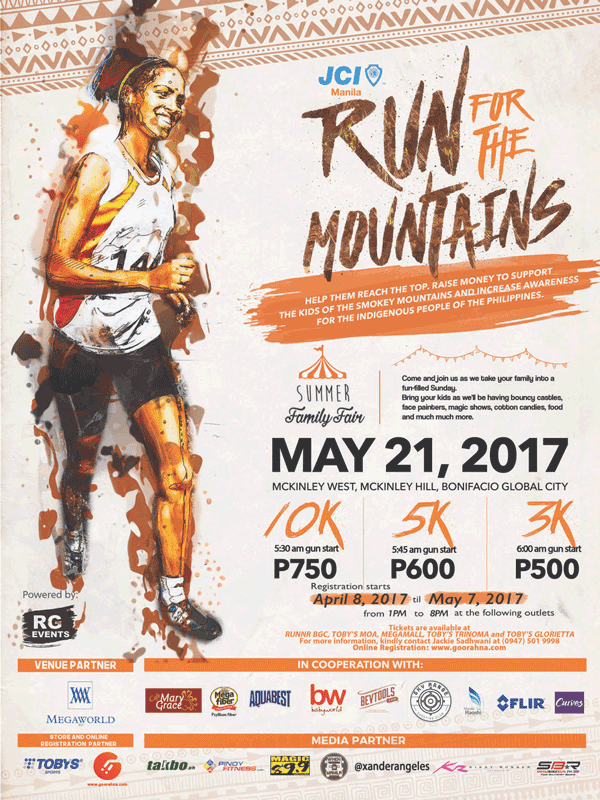 Who's joining Run for the Mountains?  If you haven't signed up yet, don't fret.  They've extended registration!  TBR Jr. and I are signing up today.  Hope to see you there!
EXTENDED REGISTRATION: Registration, except for online registration, has been extended to MAY 20.  There will also be onsite registration on
May 21, 2017, 4:00AM.
Here's more info if you're interested…