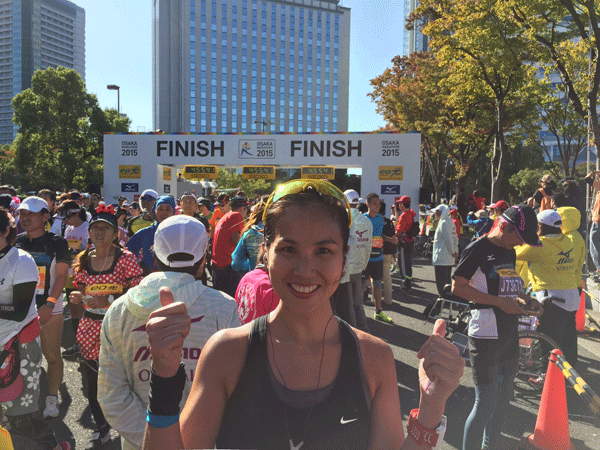 Osaka Marathon was my 14th marathon. Each marathon is a special experience, but they all vary because of all the elements that come into play from training to all the little occurrences in each of the 42 kilometres of the race.
For Osaka Marathon, I was just in a happy place almost the entire time.  I think the biggest difference for this race was that my one and only goal was to enjoy it. I only trained 2 months for the marathon because I had previously felt burnt out from previous races. I thought it would do me more harm than good to train hard. On race day, I didn't put pressure on myself. My pace was relaxed, my mood was calm, and I stayed positive all throughout.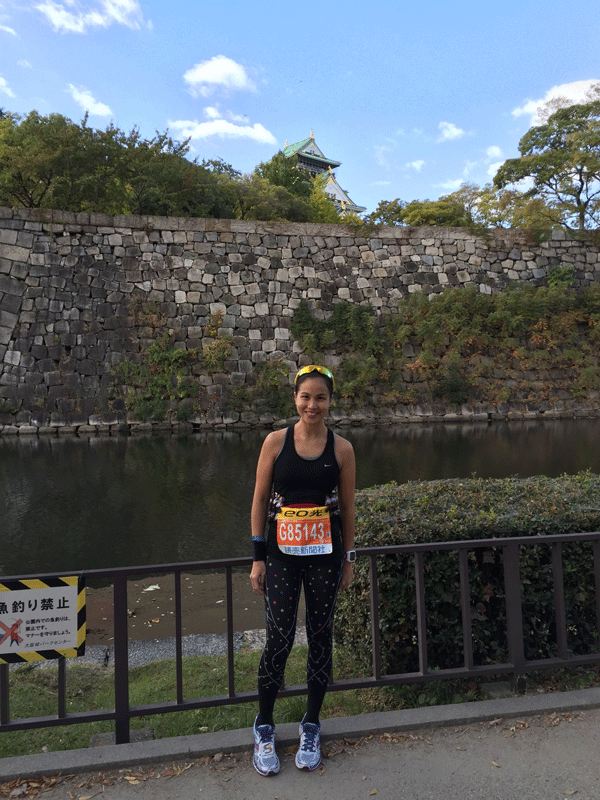 At the race start with Osaka Castle behind me
Luckily for me, everything was smooth sailing. No blisters, no ITB pain, no line at the portalet during the one time I went. Just no problems! Boy was I lucky! My nutrition and hydration plan was perfect. I took 1 GU gel 10 minutes before the race and subsequently at 10k, 20k, and 30k. I carried 8 packs of single serving Gatorade powder with me and took one serving at roughly every 5k of the race. As for my Salt caps, I took it thrice: the first at 7k, 18k, then sometime close to 30k. Hence, no bonking!
My finish time was 4:45, not a PR but not too bad either for someone who sang out loud to her iPod while running! lol. I was smiling from ear to ear as I ran this race and, in the end, it helped me remember exactly why I'm just madly in love with the 42k.
Thank you, Osaka, for the memorable experience!
Here goes my race review for Osaka Marathon: (more…)