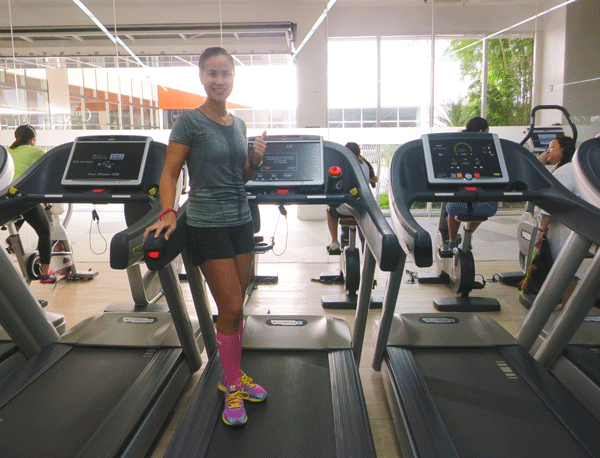 A gym membership is essential for a runner like me. 2 out of my 5 weekly runs are done on a gym treadmill. Treadmill runs are efficient, simple, and, they're a lot more comfortable than suffering under the tormenting heat of the sun when my busy sched won't allow for early morning runs. Core workouts and strengthening exercises are also an integral part of my running program and I complete these exercises at the gym. Lastly, I like shaking things up every now and then, so trying out group classes like spinning and yoga at the gym, is a convenient way for me to cross train without having to commit to an entire set of new classes.
I was working out at the same gym for over 5 years but, just last week, I made the big and, I must say, smart decision to switch to Fitness First. Months ago, I was hearing the buzz in the triathlon community about the new Fitness First Gym in SM Aura. It had an indoor pool with treadmill and spinning bikes right by the pool! Thoughts of solo indoor triathlons flashed into my head…SOLD! When the opportunity came for me to take a peek at the gym, I jumped at the chance, and, well, the rest is history.
Just last week, I finally got to work out at Fitness First Alabang and a few days after at SM Aura.
I was blown away by Fitness First Platinum SM Aura, the flagship club of Fitness First, in SM Aura at Bonifacio Global City. The only way for me to describe it is it's like flying First Class. Best gym ever for me, baby!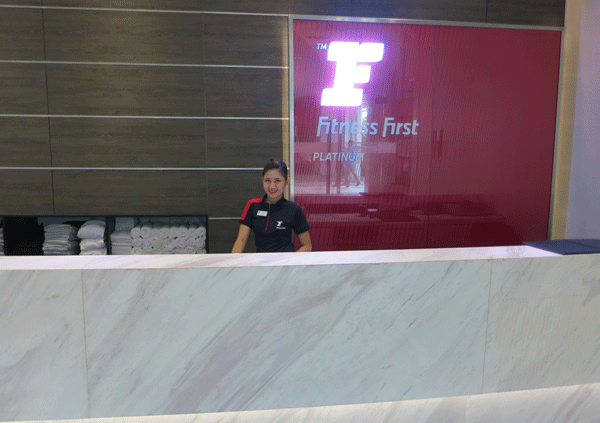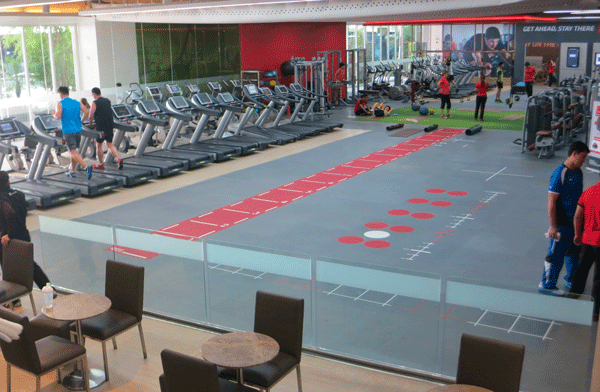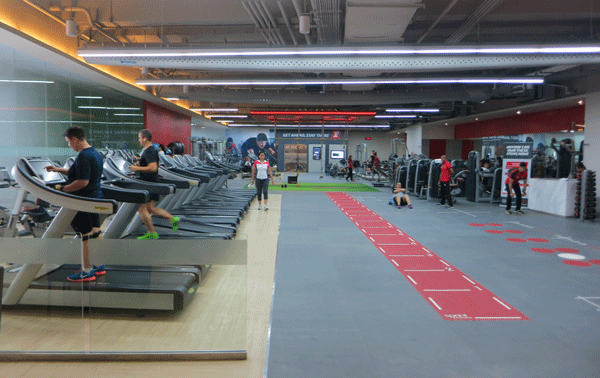 Shots of the workout area on the first floor
The equipment and facilities are state of the art. Check these out:
1) Top-of-the-line treadmills! This is the first thing I check out at a gym of course!  Their treaders are those that I only usually encounter at the gyms of 5-star hotels. Needless to say I was impressed.  I was like a little girl in a playground mindlessly switching speeds and inclines using the knobs on the sides of the treader just for the sake of using them! (Yes, I'm cray like that!)  They've also got spinning bikes, ellipticals, and other machines for strengthening as well.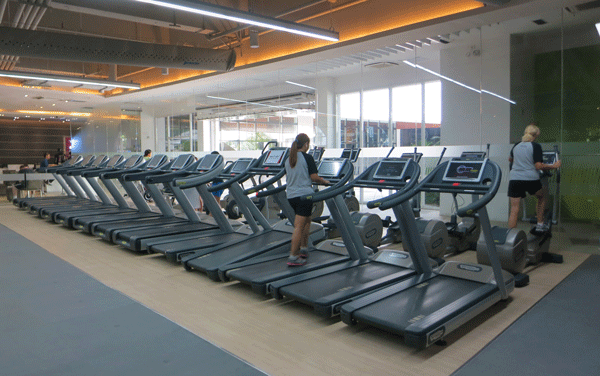 2) Pavigym / Freestyle area is a freestyle area with special flooring that members can use for stretching, TRX, core, and other exercises. They even hold the new Freestyle Group Training here where groups of 4 to 12 can work out together.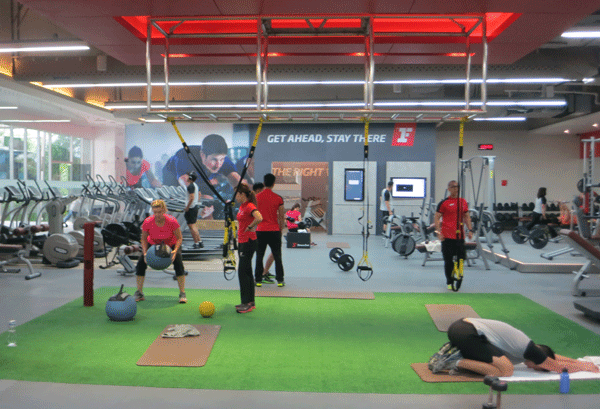 3) Spinning Room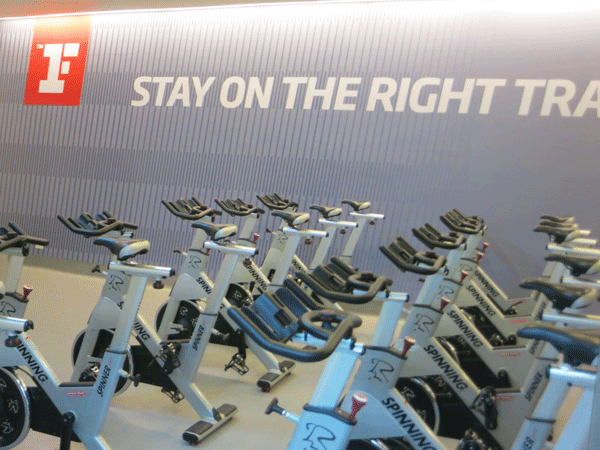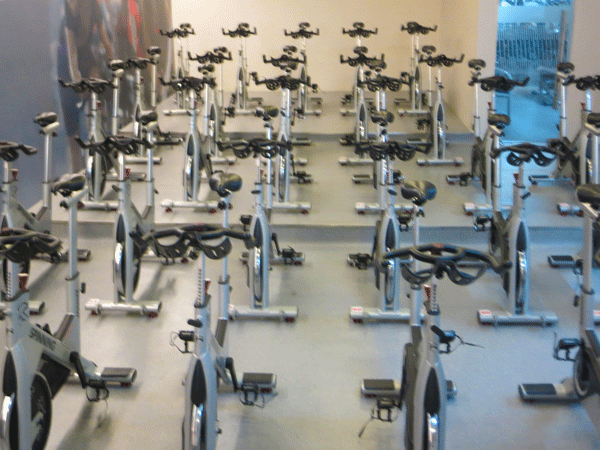 4) Power Zone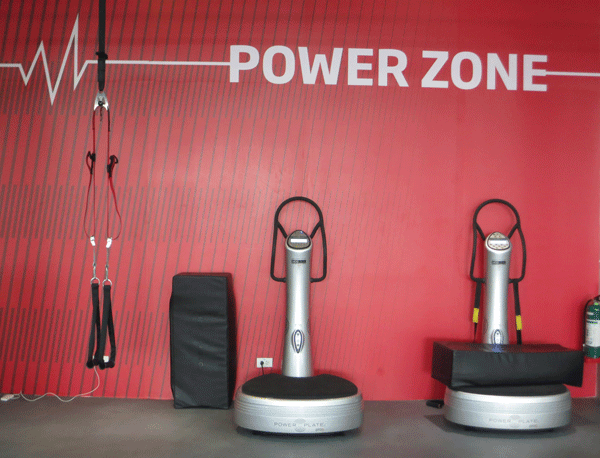 5) Studio for various group classes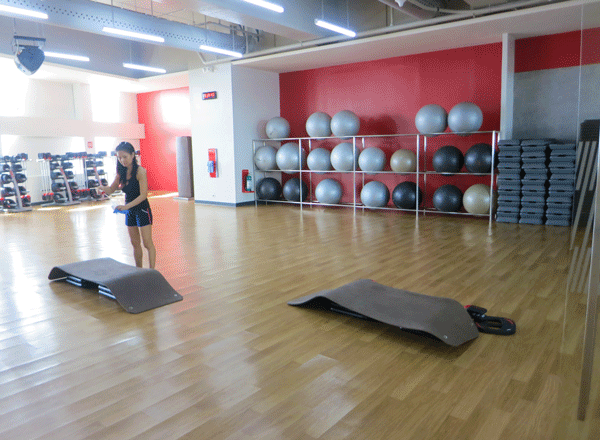 6) Urban Zone up on the 2nd floor is an outdoor area for those into plyo, boxing, or outdoor exercises.  Love this spot too!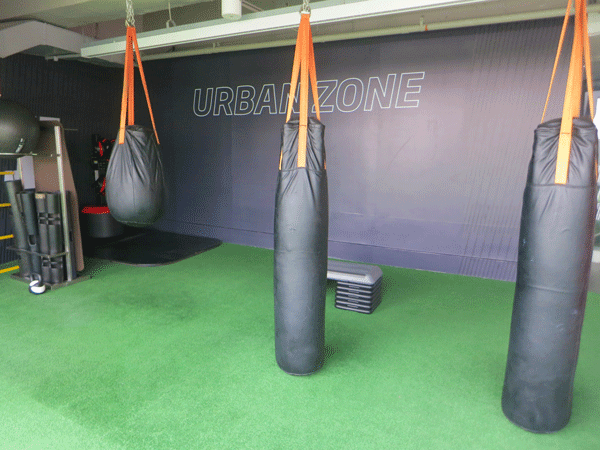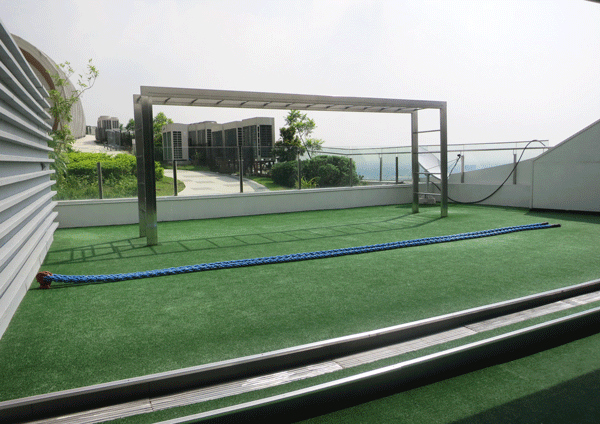 6) Now, my favorite area on the 2nd floor as well, the indoor pool with treadmills and spinning bikes! This is a triathlete's indoor heaven.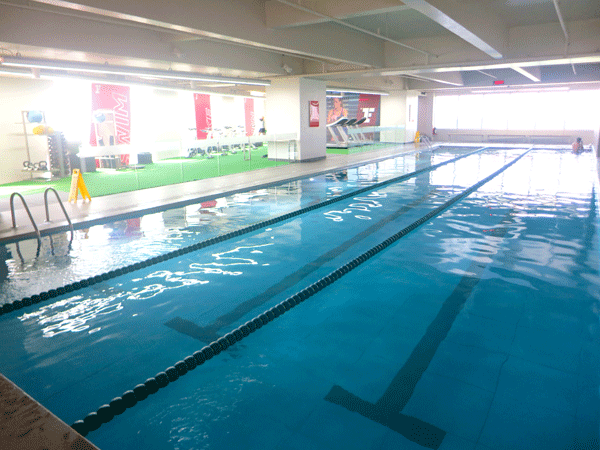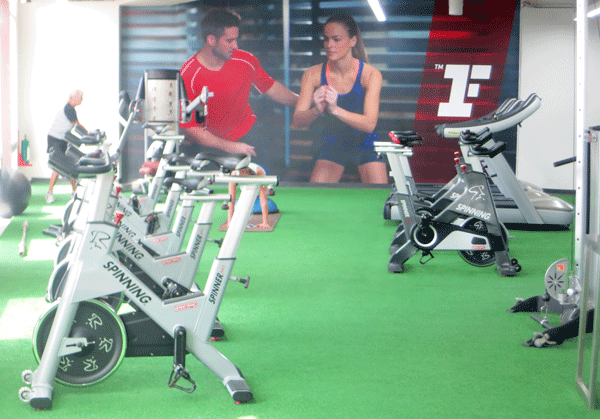 7) I was even oohing and aahing inside the Ladies' Locker Room.  (This is just so clean and cozy compared to my old gym! I love it!)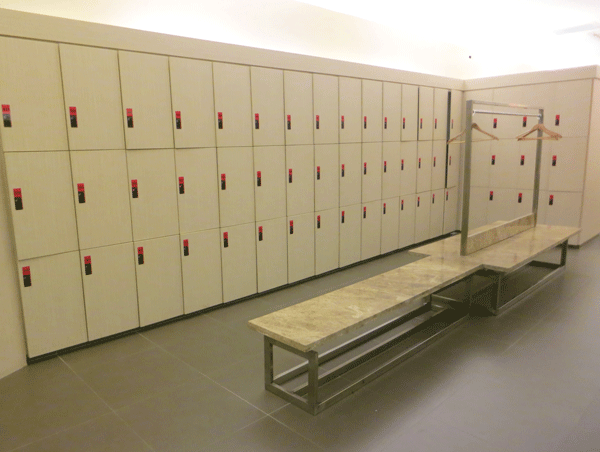 Fitness First Platinum SM Aura is the kind of gym where they've thought of everything little thing for you even before you realized you needed it. Need a drink? There's a hydration station with juice tea and coffee. Need a towel? They've got one and you don't even need to return it at front desk. Just dump it a bin in the locker room and they've got microchips to track the return. (So different from my old gym where we had to pay for rental of a towel!)  Wanna get to the gym without having to pass through the mall? Pass the side entrance and take the lift straight up to the 5th floor. (No need to climb numerous escalators at the mall!)
My only question now is: Why didn't I switch sooner?!!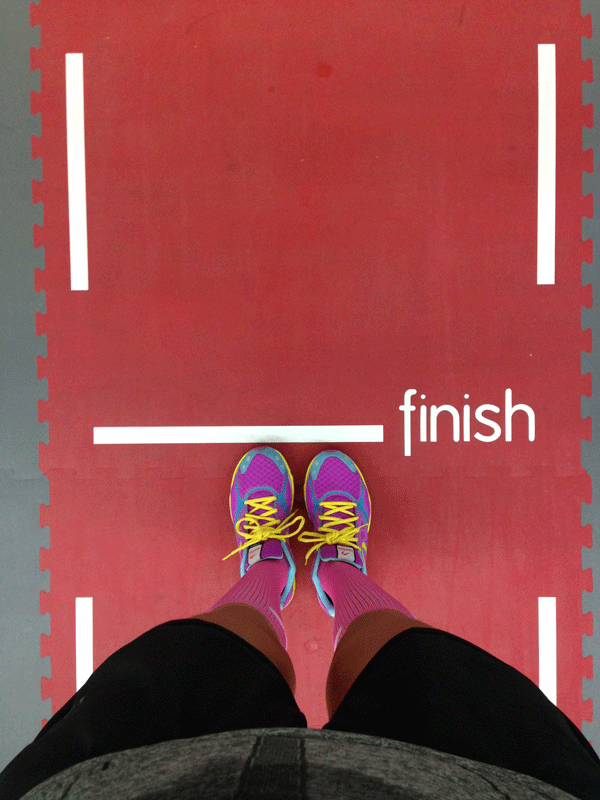 * Note: TBR is collaborating on a series of Fitness First posts.  I'll be sharing my experiences at Fitness First Clubs and their new offerings. More posts to come!