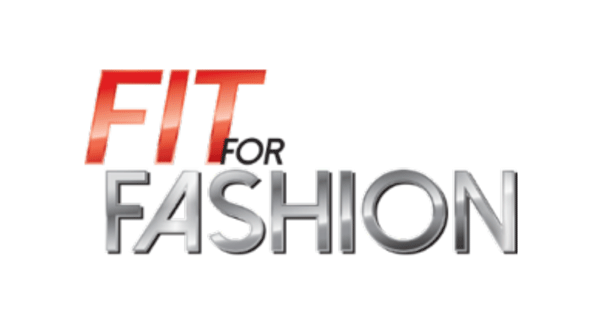 Fit for Fashion, a new reality TV show which will transform 12 ordinary men and women into fit, stylish and confident individuals, will premiere across Asia on StarWorld, Asia's leading female entertainment channel tonight. The 10 episode show aims to motivate viewers to exercise their right to reach their full potential. I do hope I get to watch this even if I'm abroad!
All of the contestants live and work in Asia in countries including Singapore, Malaysia, Myanmar, Hong Kong and the Philippines. However, many also originally come from further afield with the US, UK, Australia, South Africa and Russia all being represented. The contestants will be competing for the top prize of $100,000 and and the opportunity to grace the cover of Fitness First Magazine.
The title sponsor for the show is Fitness First. According to Simon Flint, CEO of Fitness First Asia, "Giving people the knowledge, tools and motivation to transform and go further in their lives is what Fitness First stands for." In addition to providing financial backing for the show, Fitness First is also supporting the fitness aspect of the show, helping the contestants achieve their goals through innovative training methodology and signature programmes through the show's celebrity trainers.
The 12 contestants, plucked from all walks of life, will face a range of fitness and fashion challenges which will push them to their limits over the course of the show's 10 episodes. They will be guided and motivated all the way by Fit for Fashion's team of celebrity judges which includes Louise Roe (Host), Christine Bullock (Trainer), Mitch Chilson (Trainer) and Todd Anthony Tyler (Fashion Photographer).
The contestants include:
Vanessa Ammann, 25 – Vanessa is from Cebu in the Philippines and is currently a mermaid coach.
Fred Burnard, 36 – Fred currently lives in Boracay in the Philippines, but is originally from South Africa.
Chelsey Hall, 27 – Chelsey is from the UK, but currently lives in Boracay in the Philippines, where she runs a charity called 'Babies of Boracay'.
Citra Corrigan, 33 – Citra is originally from Australia and spends most of her time looking after her three precious sons. Her mother is from Indonesia and her family lives in Jakarta. She currently lives in Singapore.
Jerald Foo, 27 – Jerald was born and bred in Singapore and works in Sales and Marketing.
Matthew Kosub ('Matty'), 28 – Matty is an Australian and was working as an actor at Universal Studios in Singapore for the past year. He currently works as a Head Usher in a theatre in Melbourne.
Andrew McCarthy, 26 – Andrew is half American/Irish and half Chinese. Andrew was raised in Hong Kong. He is currently starting an electronics trading company, clothing line and alcoholic drinks company.
Shiva Nithiabala, 37 – Shiva is from Malaysia and has just returned to the country after spending 13 years working in Mongolia. He runs his own business.
Kristina Pakhomova, 22 – Kristina is from Russia, but currently lives in Singapore where she works as a freelance actress and model.
Rusty Thompson, 32 – Rusty is of Filipino American heritage. He has served in the US Army and is currently studying for a Master's degree in New York.
Hema Lata Veerasamy, 25 – Hema is a medical graduate from Malaysia. She can speak five languages and is currently awaiting her job posting with the Malaysian Government.
Ming Wolf, 19 – Ming, the show's youngest competitor is of German/Burmese descent and is currently a student in Singapore studying Interior Design.
The inspirational stories that will unfold as the contestants transform before the viewers' eyes, are intended to help audience members find their own motivation and exercise their right to go further in life through fitness. Fitness is becoming a fashion statement in its own right and it also gives people the confidence, energy and self-esteem to improve their lives – something the show will try to convey in a fun and entertaining way.