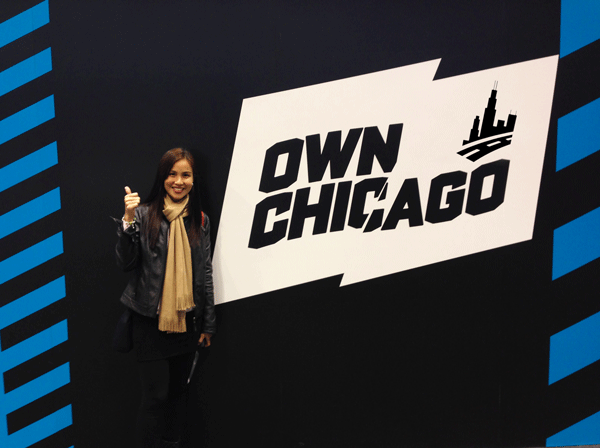 After our morning run through Navy Pier and Lakeshore, we excitedly headed for the Chicago Marathon Race Expo to claim our race kits and, of course, to go shopping!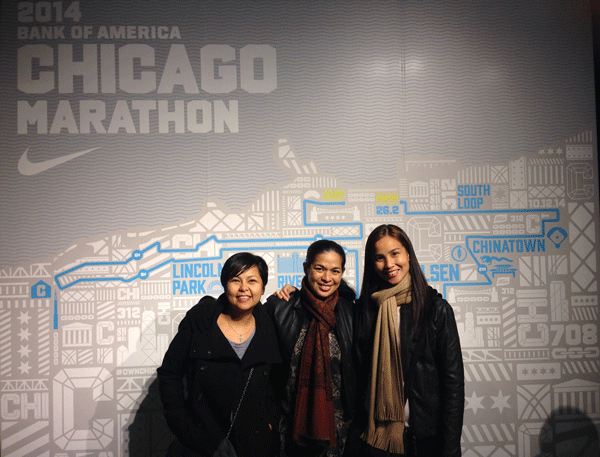 At Nike with Angel and Bea
Conveniently for us, the organizers provided a shuttle for race participants at the Nike Store on the Magnificent Mile, eight blocks of shops and boutiques on North Michigan Ave. which was walking distance from our hotel. We hopped on the bus along with other runners, feeling like little children headed for school, and found ourselves at the expo in around 15 minutes.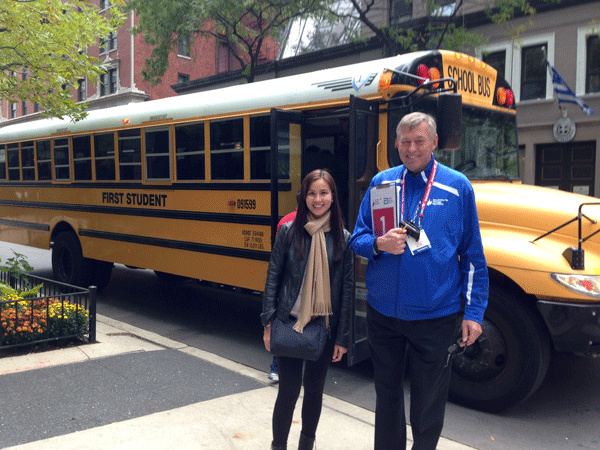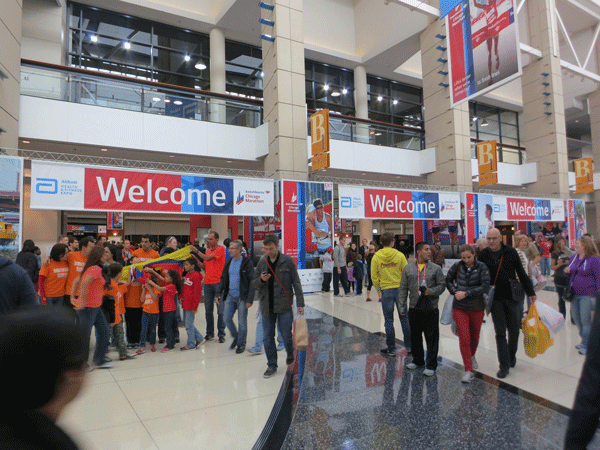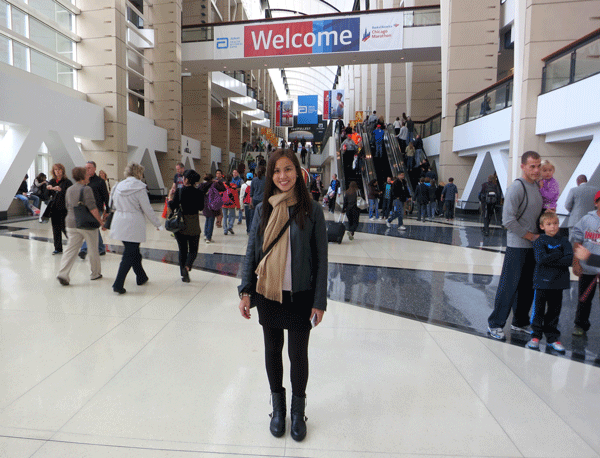 The Chicago Marathon Expo was huge and well-organised. Claiming for race kits was quick and hassle-free. In fact, it was the most efficient system of claiming among all the other World Marathon Majors I've participated in.  Each participant even got a free race day poster. I'm a sucker for prints so I was a happy camper!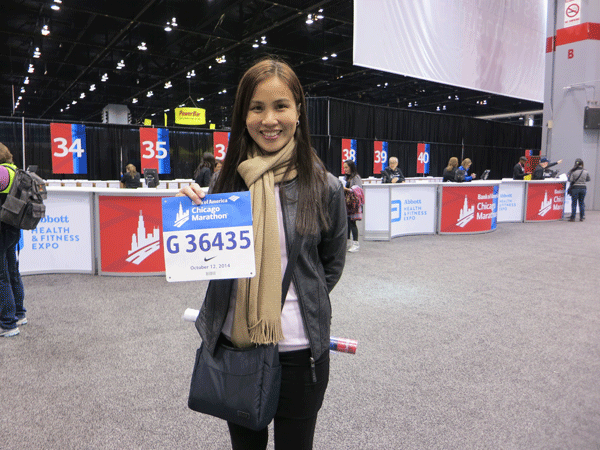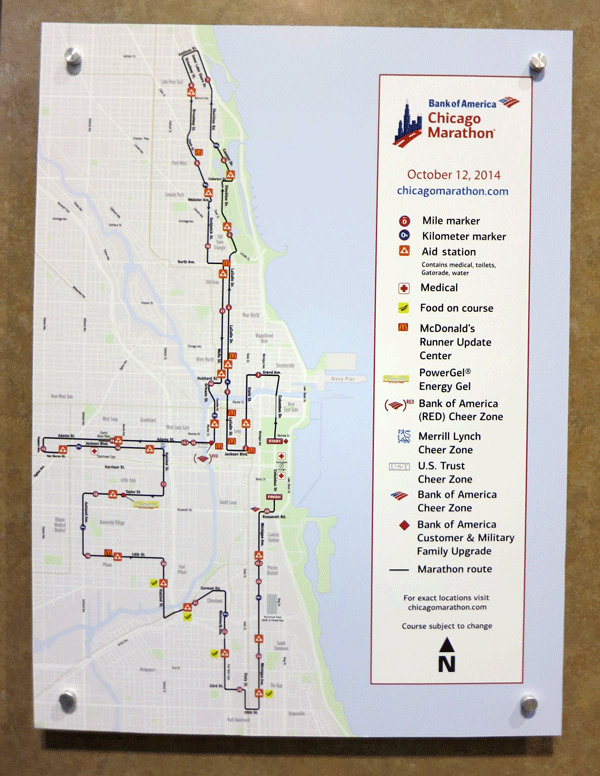 As for the shopping, rows of booths of running and sports gear and shoes lined the entire venue. Major running brands were present.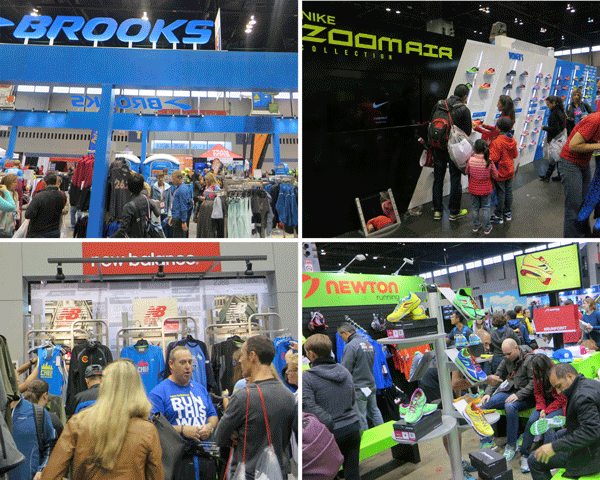 Other companies, both popular and new upcoming brands, offering new and unique running products offered their products as well.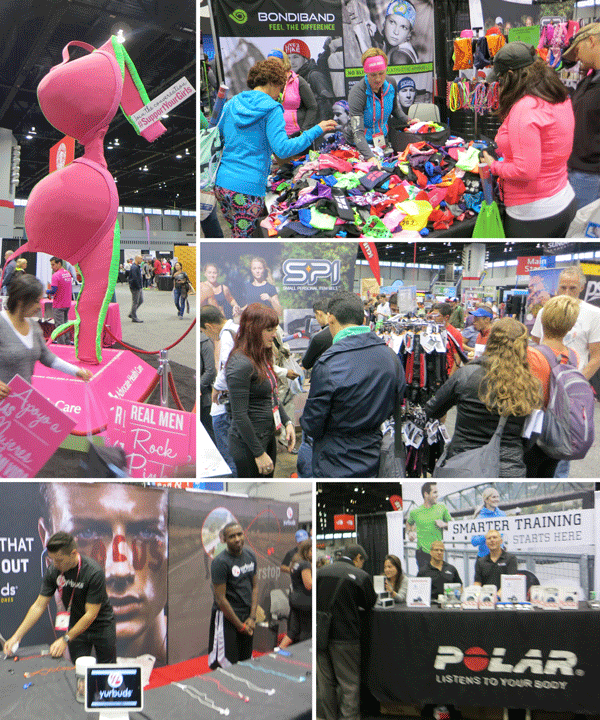 With Nike as the sponsor of the marathon, they offered a wide range of official race merchandise that had participants scrambling to get their hands on the shirts, jackets, caps, and official shoes. There were also more than a handful of Nike walls where participants, including us Pinoys, could ham it up for the cameras.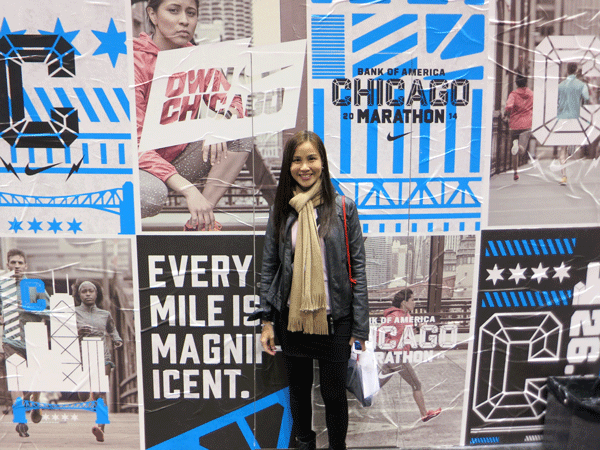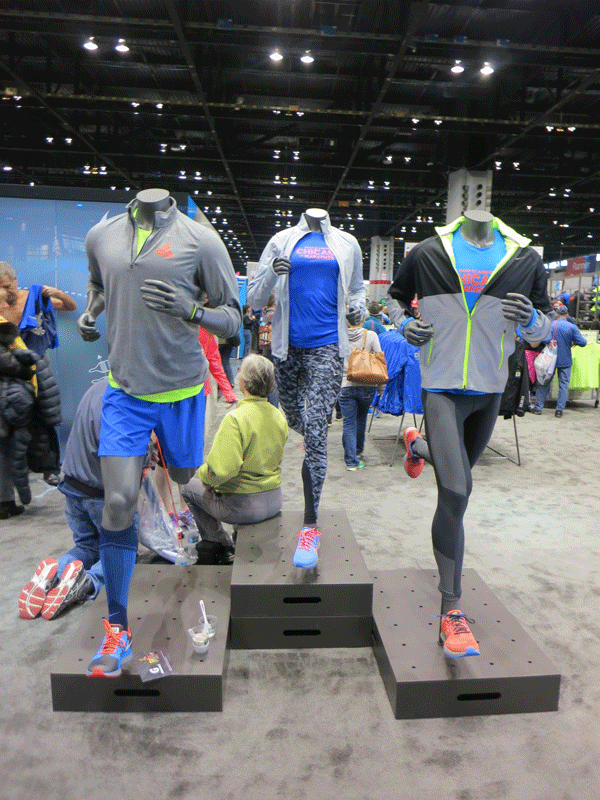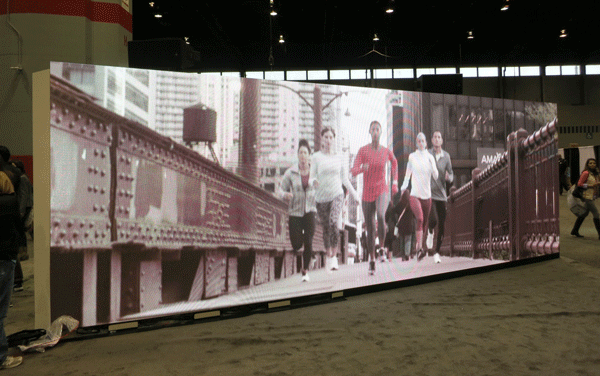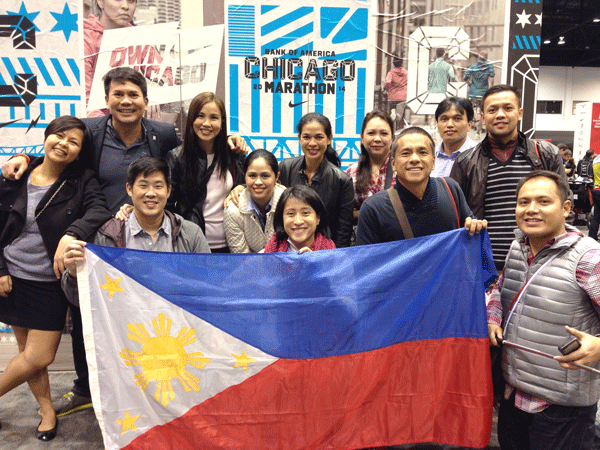 It was a huge relief to see the alert level for the race as low. The race organizers have a color-coded Event Alert System to communicate the status of course conditions, specifically the weather, to participants leading up to and on race day. Due to the rapid change of weather in Chicago, this is regularly updated and can change at any time.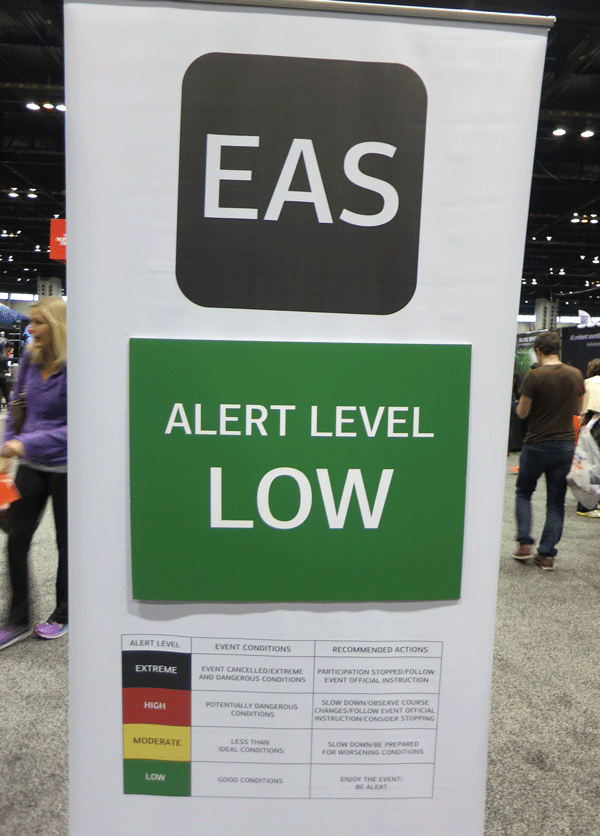 I dropped by the Runner's World Booth and acted like a starstruck fan all over again when I saw Bart Yasso. I told him that the last time I saw him was when I had my photo taken with him at the New York Marathon race expo.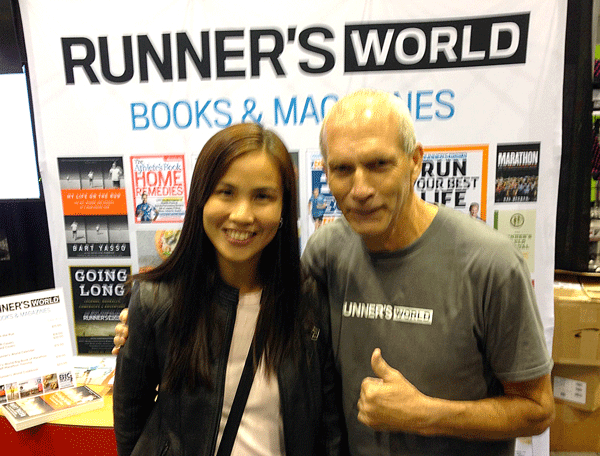 We dropped by the booth of Gatorade, the official sports drink of the marathon, where friends, Angel and Ton, who both work with Gatorade, got to meet Gatorade colleagues happily manning their booth.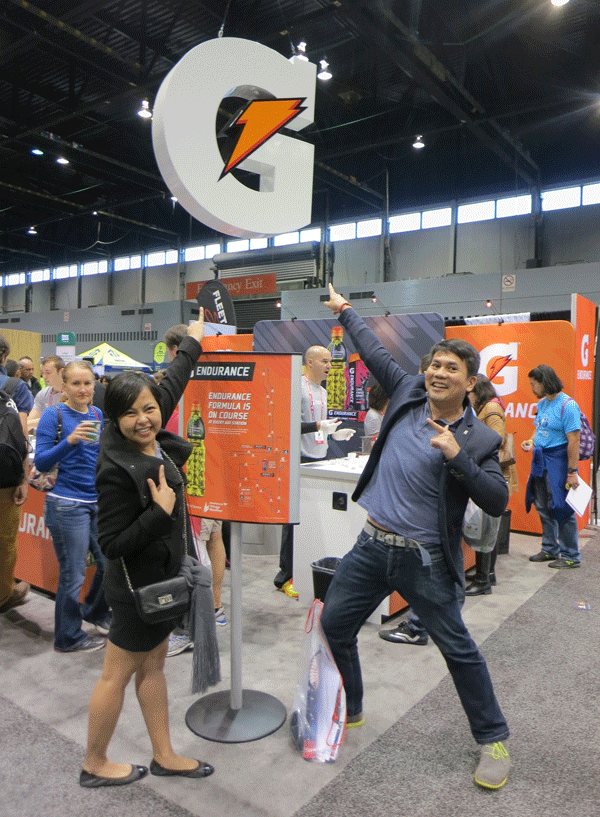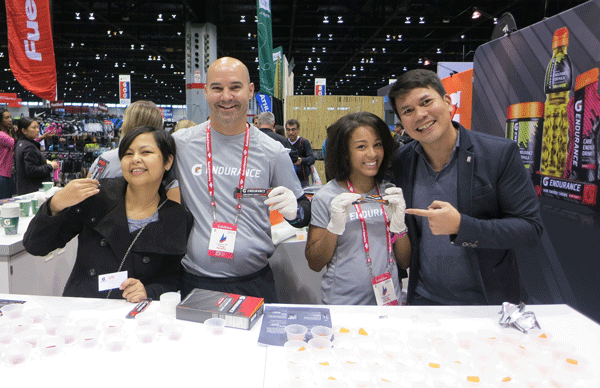 We also made our mark on the large wall provided by organizers for runners to post their comments.  I actually saw a portion of this on the course on race day!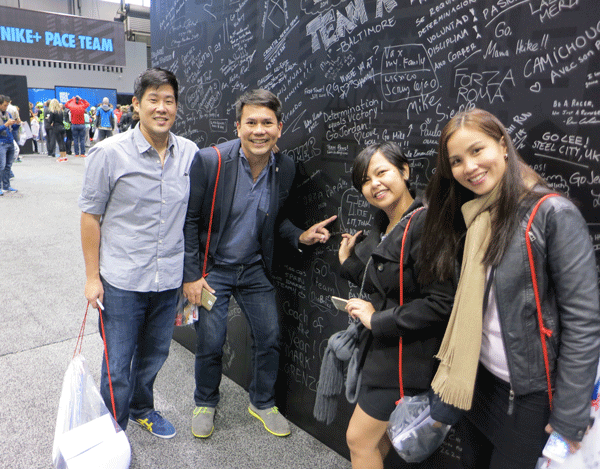 With the race bibs in our hands, we headed back to our hotel nervous and excited about the upcoming race.  This was really going to happen!
Thank you to Unilab Active Health for making my Chicago Marathon dream possible! Thank you also to Gatorade, Peak Form Manila, Otterbox, Specialized, and Oakley for the support.
Previous: Part 1: Chicago Marathon – Hello Chicago!
Next: Part 3: Chicago Marathon – Race Start