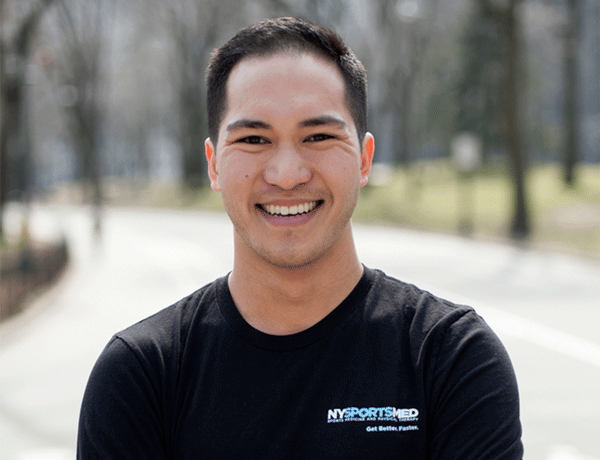 I attended the 1-day Workshop of premier NYC Sports Physio and running consultant Francis Diano on Race Preparation and Injury Prevention last December 20. It was, by far, one of the best talks on running and multisport that I've attended. Here are the top 15 tips I learned from Francis that can help us all improve at our sport…
1- Eat to fuel your training. Don't eat because you feel like you deserve it after a good workout.
2- Eat lean meats, lean dairy, veggies, fruits, nuts and legumes.
3- Avoid caffeinated gels in the beginning of the race. Take Roctane later in the race.
4- Take a gel every hour.
5- No need to eat for a workout less than one hour.
6- Always re-tie your shoelaces upon wearing.  Fit at the ankle should be snug.  All other areas may be loose.
7- Your pinky should be able to fit between shoe and lace around the tongue area.
8- Do not use your running shoes for any other activity so you'll spot the wear and tear on the soles.
9- Screen your brand new shoes. 3 in every 100 shoes have a defect.
10- Do not wear barefoot shoes. It hurts your metatarsal.
11- Cadence depends on height, sex, distance you are running.
12- Compression for performance and compression for recovery are different. Know the difference.
13- When muscle cramps attack, do not stop and stretch. Maintain your pace and slowly build back into a run. Take in water and salt asap.
14- Do not overhydrate with a sports drink. Sports drinks can make you thirsty. Alternate water and sports drink.
15- Foam rolling should be like brushing your teeth.
Thank you to Iah Isip for allowing TBR to be a partner in this event!