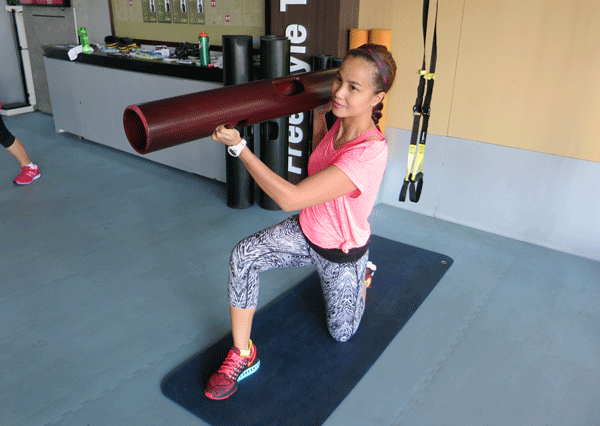 I'm getting old!  Waaah!  I take good care of my body, I eat clean as often as I can, and I do my best to work hard while managing my stress levels.  But, I must admit, I still feel the effects of aging on my body.  I can't run as fast as I did 5 years ago.  It takes me a bit longer now to recover from a hard run.  And, worst of all, I feel flabby!  As my dear Sister said, at our age, we must now work very hard to get rid of our wing arms and mommy bellies!  And so, this month of December, I thought it best to get a headstart on my New Year's resolution: to get stronger and leaner!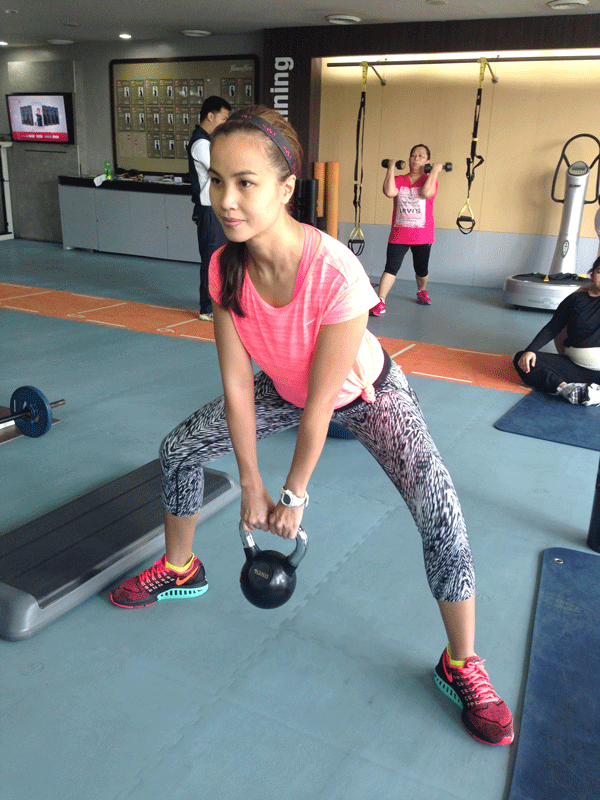 As runners, our endurance is pretty strong.  We can run for hours without a qualm.  But, if you don't have strength conditioning (like me!), you may have low muscle mass (like me!), you may be injury prone due to muscle imbalances (like me!), and you may be at your ideal weight but still lack toning (like me!)  Here are the main reasons why runners should consider strength training:
1- strengthens muscle joints which can improve your time
2- improves leg strength giving you a strong kick when you run
3- prevent injury
4- increase your lean body mass
5- strengthen your core
6- reduce body fat
7- makes you look leaner
A couple of weeks ago, I set myself up for one-on-one sessions with a Physical Trainer (PT) at Fitness First.  My PT is Eli Gonzales and we meet twice a week on days that I don't run.  Usually, I schedule my PT sessions after a short 1KM swim at the pool.
Eli and I have met thrice already.  The sessions are a mix of strength and conditioning and freestyle circuit training.  We frequently use equipment like the Vipr, TRX, medicine ball, stability ball, free weights and all the free space at the gym.  He usually makes me do a set of three exercises and I repeat that set twice or thrice.  For instance, he can make me run sprints in a small area, then do burpees, then core work and have me do that over again.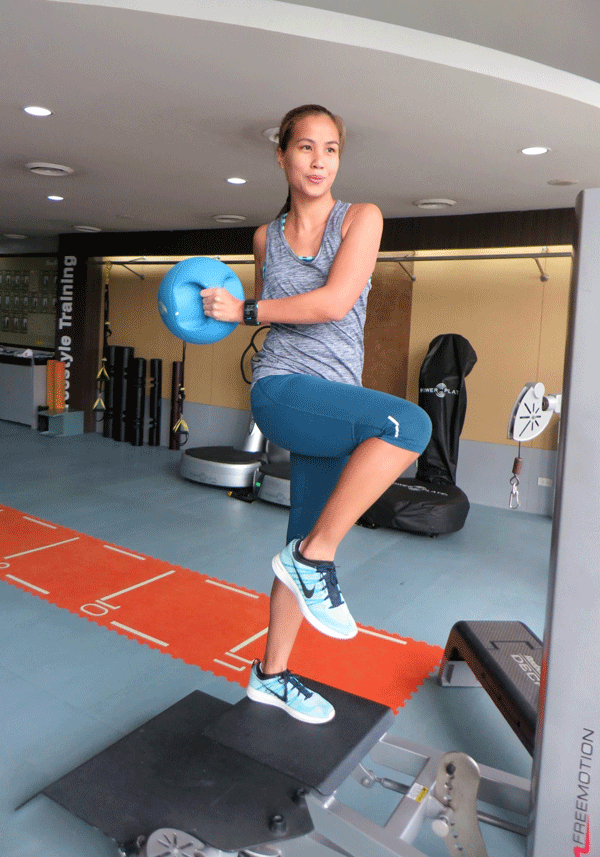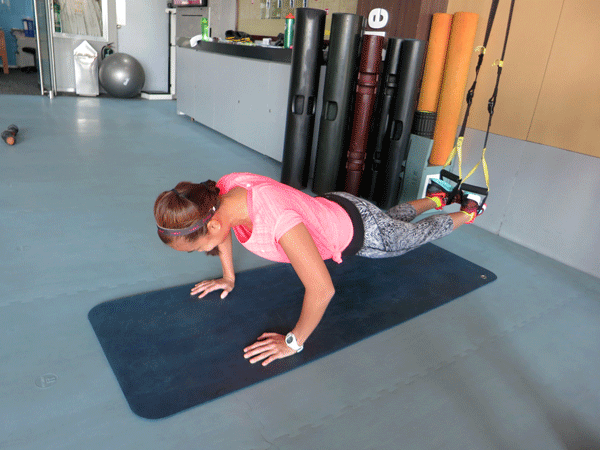 The sessions are exhausting, challenging, and fun, which is exactly what I need and want.  While there are a lot of downloadable apps on circuit training, I've found that working with a PT removes all the guesswork on proper form or exercise for me.  It also forces me to go out there and remain consistent with my strength workout.  Lastly, it also gives me a goal to work for because Eli said that we'll monitor my weight and body fat composition every 3 weeks.
So, hopefully, in a matter of months, I do end up becoming a leaner and stronger runner!  Let's see!  In the meantime, pass me that anti-aging smoothie.