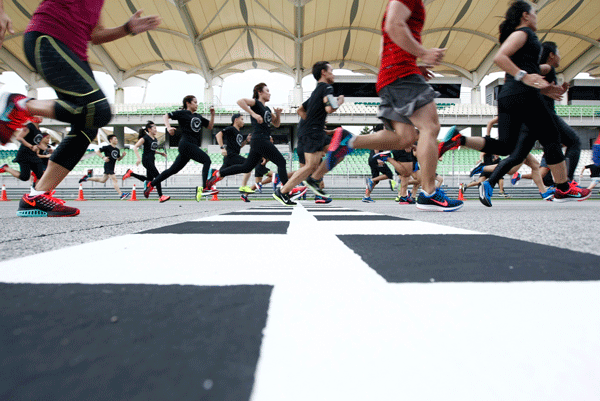 I arrived in Kuala Lumpur safe and sound on December 10 while my thoughts were with the Philippines as Typhoon Ruby wreaked havoc in the south and was expected to hit Manila by that evening. In KL, the weather was gloomy and wet too, but I instantly felt Nike's warmth and hospitality as I was greeted by the Swoosh sign at the airport accompanied by a huge blue Nike sports bag.  Just 5 minutes at KL and I knew this was going to be a great running adventure with Nike.
After a hearty buffet meal, I was asked to change into the contents of that blue bag.  I opened the bag to find a brand spankin new pair of Nike Zoom Structure 18, a complete set of running attire, an extra shirt and flipflops all with the famous swoosh sign emblazoned on them. This was way too cool. I didn't know where we were headed or what they were going to make me do on this Nike Regional Running event, but I was all in!
DAY ONE
SEPANG INTERNATIONAL CIRCUIT
I met the rest of the runners, a mix of individuals from Kuala Lumpur, Singapore, and the Philippines, at the Sepang International Circuit. We all had no idea what the activities were for the next couple of days. It was all meant to be a huge surprise.
The first surprise of the day? We were actually going to do speedwork at the Sepang International Circuit! This is where Formula One races are held and it's the only race circuit in all of Southeast Asia. I thought: Of course! One should only do speedwork on roads that are meant for speed, right? My next thought: My three brothers are going to die of envy. Hah!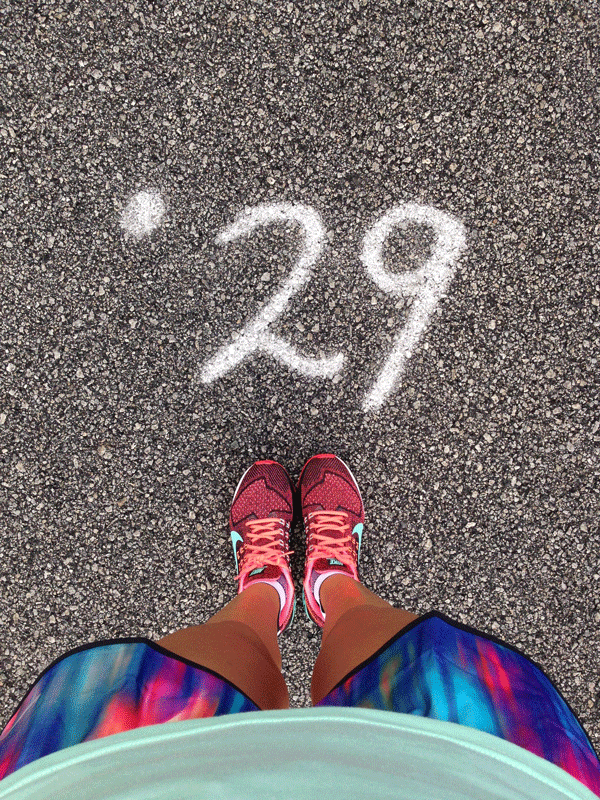 INTRODUCING: NIKE ZOOM STRUCTURE 18
I entered a small room at the Sepang International Circuit to meet the other runners from Asia who were invited to the event.  We were all wearing Nike Air Zoom Structure 18.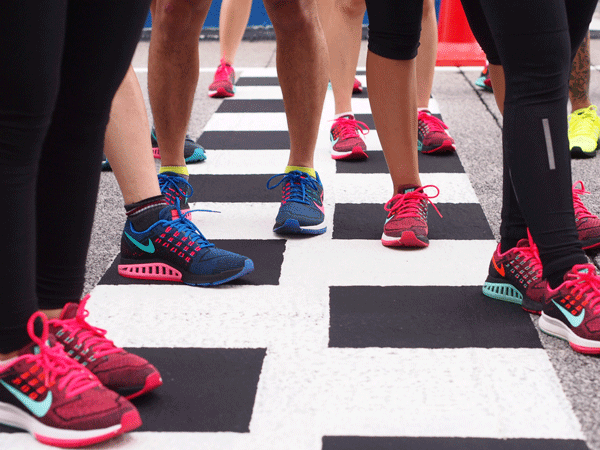 Gary Arwin from Nike Malaysia told us a bit more about the shoes we were wearing.  The Nike Air Zoom Structure 18 is a stability shoe that provides support and cushioning for runners.  It has the combination of an upper featuring Asymetrical Dynamic Flywire and a triple-density Dynamic Support system in the midsole. The result is a more comfortable fit, a more responsive ride, and added toe spring for that quick-off-the-ground feel expected from Nike Zoom Air.
I wore the shoes and felt secure with the Dynamic Support System that provided stability.  I also loved the fact that, for a stability shoe, this wasn't bulky at all.  I crossed my fingers that this shoe could be my new long run buddy.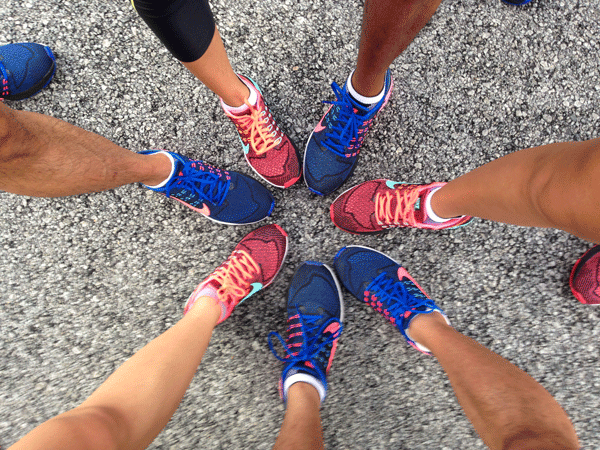 LET'S RUN!
We went up to the 3rd floor to find a huge group of young, playful and energetic runners all clad in the same black Nike uniform.  This was one noisy and fun bunch. They were  Kyserunkrew and Run89Crew, popular running clubs at Kuala Lumpur. These kids looked fast! Wait. We were actually going to do speedwork with them?! Gulp.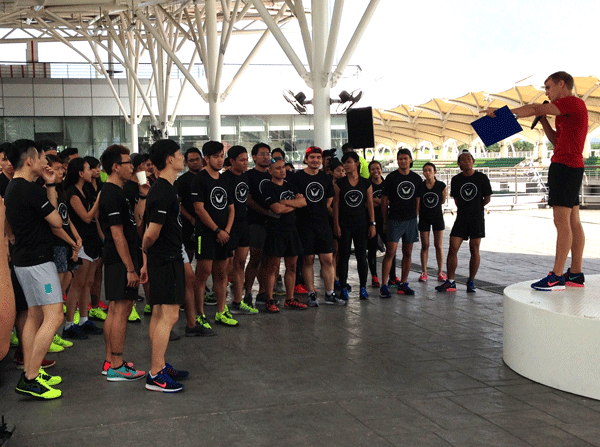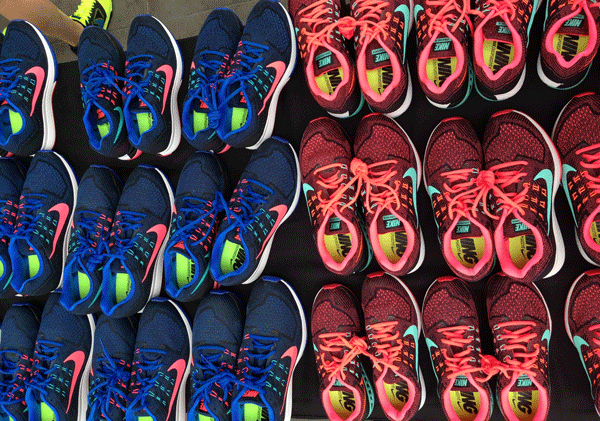 Before the run, we could hear the roaring of a Ferrari at the circuit below. The host asked us all to take a peek from where we were, three floors above the circuit to watch in full view over the grand show that Nike had prepared for us.
A long and lithe runner stood across the Ferrari warming up his legs. I later learned the runner was Shaharudin Hashim or Din. Din has won countless national championships at marathons such as the KL Marathon and the Penang Bridge Marathon. He was also featured in the 2007 Korat SEA Games for coming in eighth.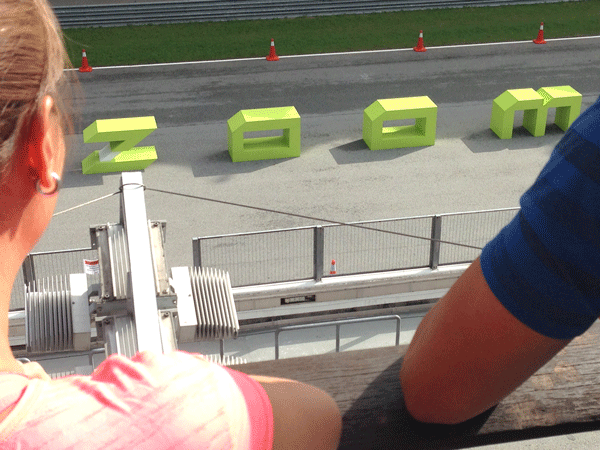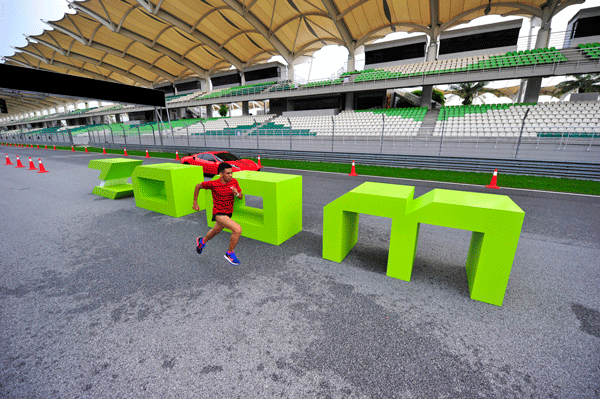 The host yelled: Man vs. machine! Woah, was this for real?! As Din warmed up, the Ferrari driver was revving his brakes, obviously warming up as well. Cheers from all runners were heard as we screamed in unison for Din! Din lost by a few meters, but he sure gave it a good fight. Two more runners were invited to run against the machine and, unfortunately, that damn Ferrari was too fast for all of us humans. Tsk tsk.
Speedwork began soon after. The training was intense and challenging led by Coach Jean-Pierre, or better known as JP, a French KL-based running coach who at his prime, he was among the top-20 half-marathon runners in the world. Coach JP ended the sessions with a 600m race among all the runners.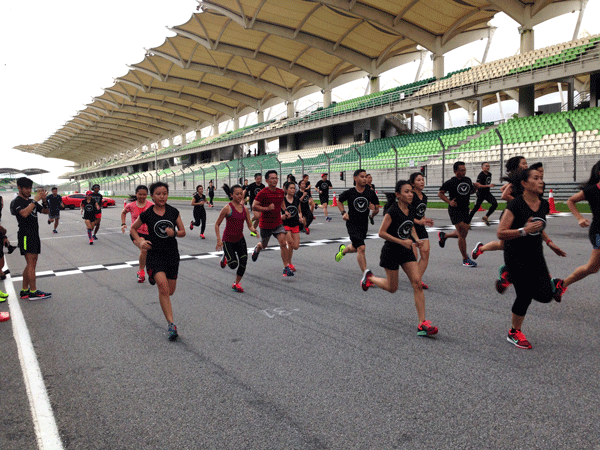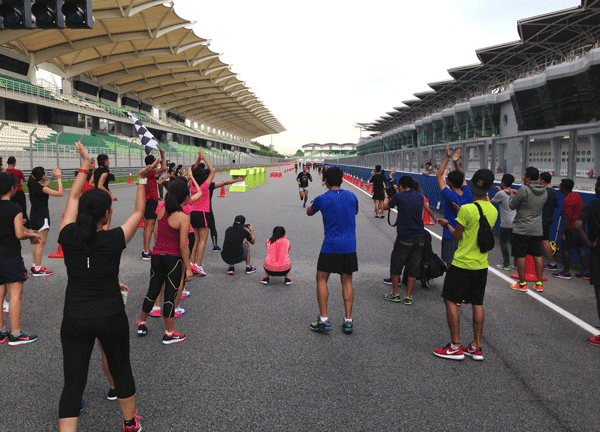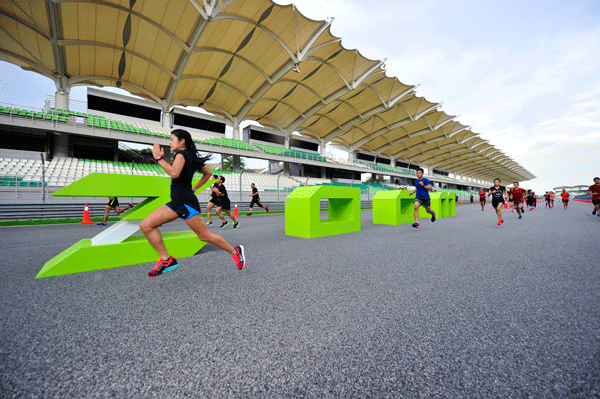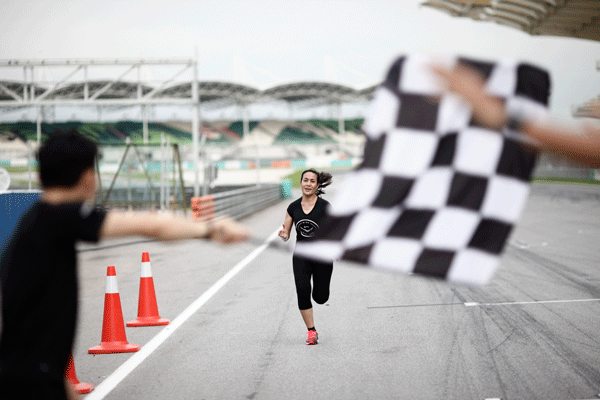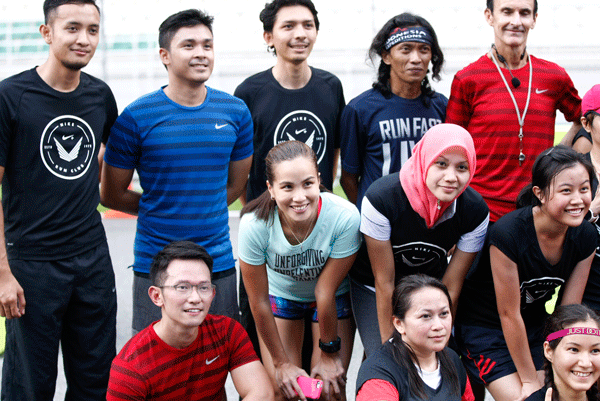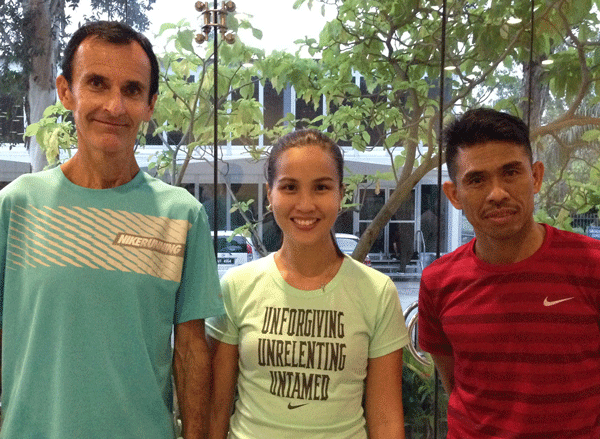 Truly, the coaches were making this trip worthwhile for us runners to fly over here!  Couldn't wait for the surprises in store the next day!
Next: Day Two: Running in Kuala Lumpur with Nike