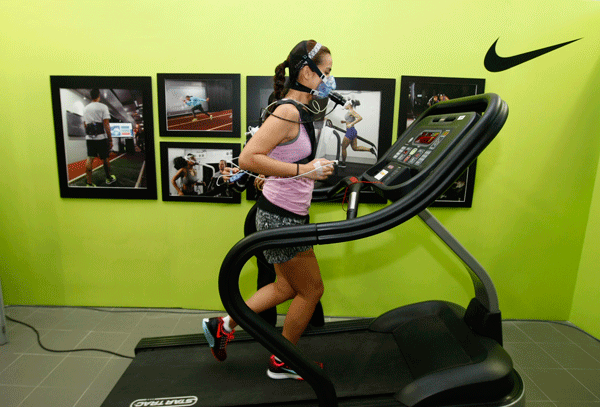 For Day Two of the Nike Running Regional event, I woke up early to meet the rest of the team at the hotel lobby.  Just like the previous day, the day's activities was going to be a surprise from Nike.  I had a hefty breakfast and looked forward to more running adventures that day.  I never would've guessed what Nike surprised us with!
For the first activity, I wore a new set of Nike running gear that surprised me when I entered my hotel room the previous evening. The clothes were carefully laid out for me on my bed as if I was some sort of Princess. Aah, Nike, you truly know how to spoil.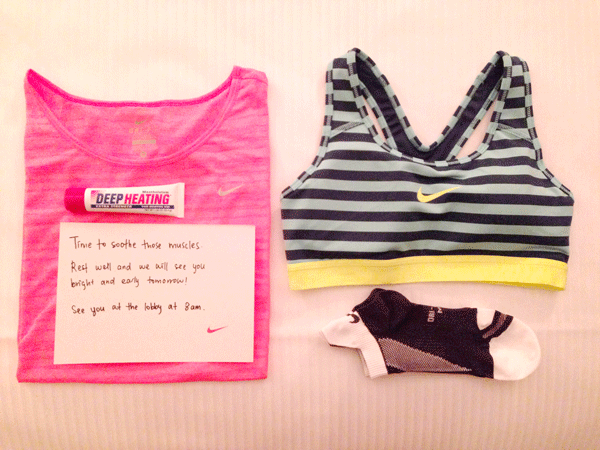 VO2 MAX AND GAIT ANALYSIS AT UNIVERSITY OF MALAYA
We were whisked off to another unknown destination. Nike and their PR team were tight-lipped until our van parked at a small building inside what seemed to be a college campus. We were at the Universty of Malaya and we were welcomed by Dr. Rizal Razman who toured us through their high-tech laboratories until we entered the last room. The room was dressed in Nike green and looked like a Nike laboratory and here I was actually looking forward to being Nike's little test mouse that day!
The doctor introduced us to the rest of the team, other doctors and assistants who were to guide us that day. Samantha of Nike also made the big announcement on what we were going to undergo that day.  What were we going to do? The good doctors would conduct the VO2 Max test and a high-tech gait analysis test for each of us that morning.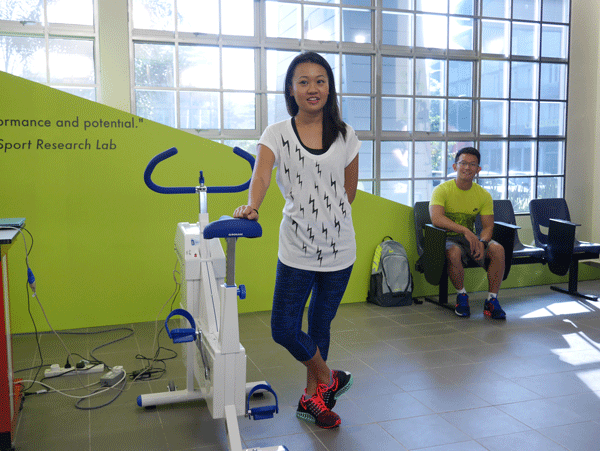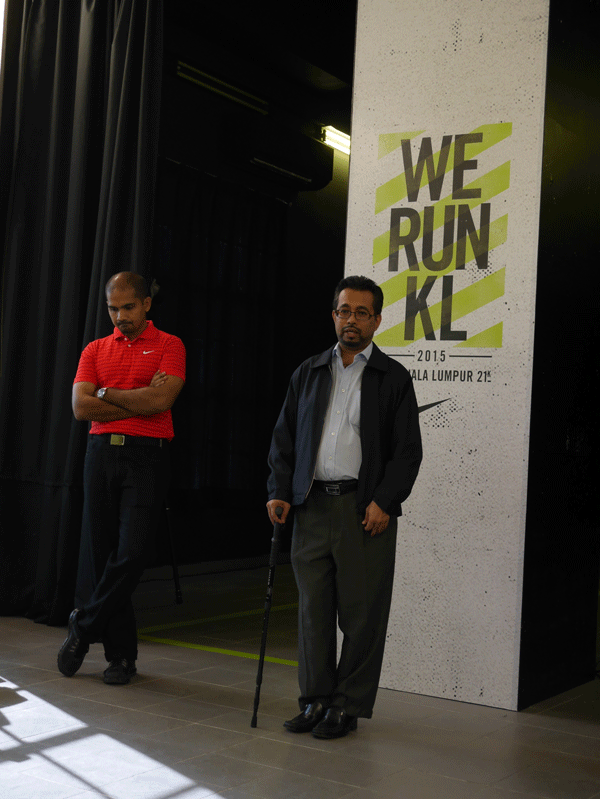 Call me a running geek, but I felt like I had won the lottery! When Dr. Mohd Nahar Azmi Bin Mohamed asked who wanted to be first for the VO2 Max, I raised my hand and excitedly jumped off my chair to finally find out what the hell my VO2 Max was after reading about these tests done on elite athletes so often.
I felt like a lab mouse alright. They attached straps to my back to hold some equipment, they gave me a mask to wear to which they attached a nozzle for me to breathe, and they taped a wire unto my index finger. Set up itself took over 10 minutes and it made the experience a little bit nervewracking.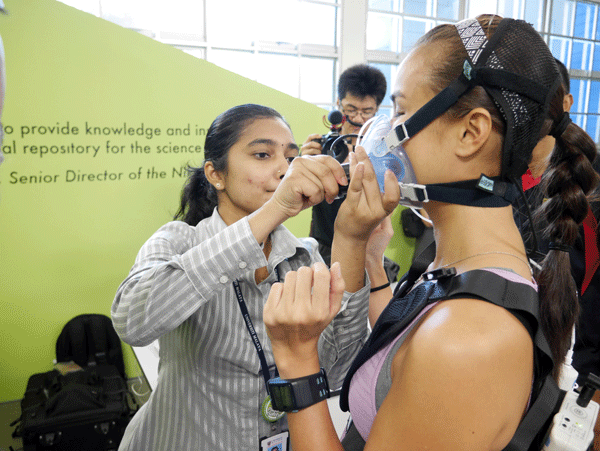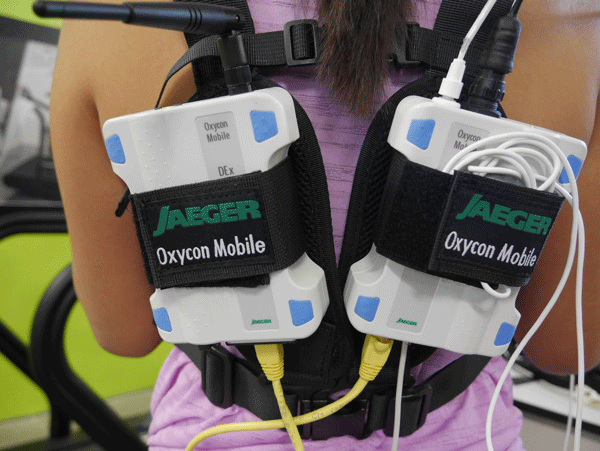 The kind doctor said that I was to run on the treadmill as hard as I could. Often times, when they conduct the test, they have the athlete reach his maximum level so that he vomits as soon as the test is over. He said they wouldn't force us to reach that level this morning. I thought: Maybe I'll just have to stop when I'm almost going to vomit or faint.
I hopped on the treadmill and started to brisk walk as warm up.   The doctor said he would gradually increase pace and incline and I found it very similar to the treadmill stress test. After a few minutes, the doctor inclined it to 10 and from the brisk walk, I was compelled to run to keep up with the belt. Before I knew it, I was huffing and puffing into that mask trying my darndest best to stay for as long as I could.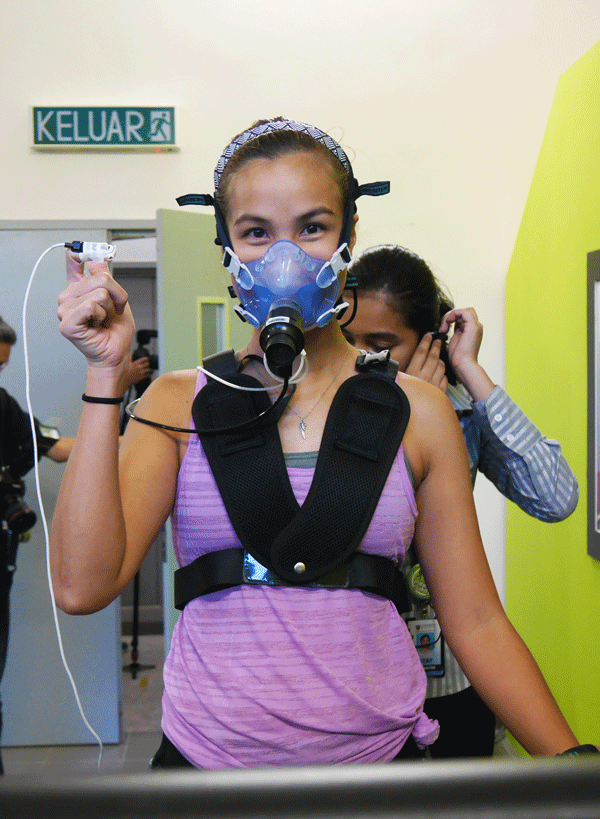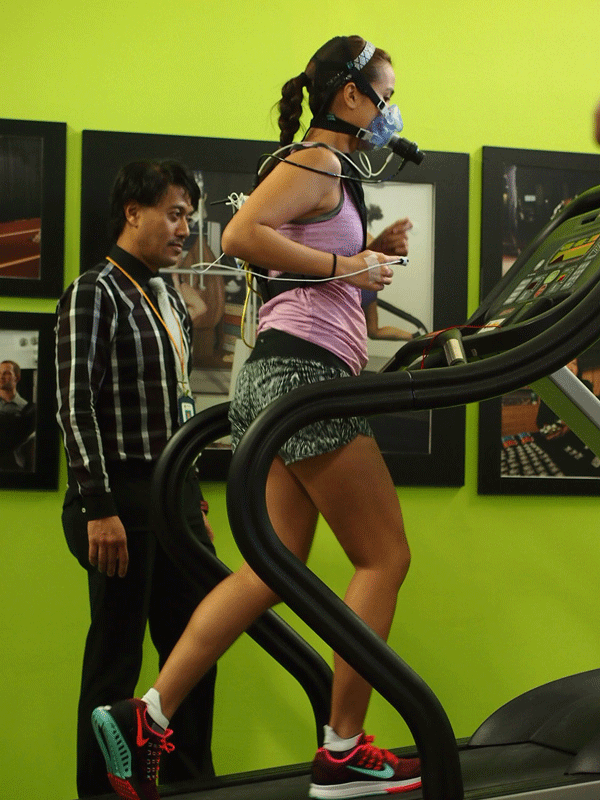 The doctor yells: Just a few more seconds! I peeked at the incline. It said "OFF." This meant it reached its maximum incline of 16. I started at the timer and thought: Just a few more seconds. Stay with it. Few more seconds. Few more seconds. The doctors returns and says: Can you do 1 more minute? I shake my head and stop. I bend over barely able to breath with sweat dripping from my forehead down to my shoes. I was exhausted.
Later on, he reveals the results. Based on my age, the predicted VO2 Max was 30. I reached 41.5. He explained that any level above 40 meant that the person was fit and I did very well. Woohoo! I was ecstatic.
He added that with proper training, one can easily increase the VO2 Max level. It's a gauge for athletes to determine if their training is working for them or not. The only problem for runners like us is that these tests are pretty expensive and, honestly, I don't even know where I can get this test done in Manila.
My second test was the Gait Analysis. I've done the gait analysis before on a treadmill at running stores, but this one was high tech. The team attached motion detectors from my hip down to my feet and I was asked to walk around an empty room as they recorded the data.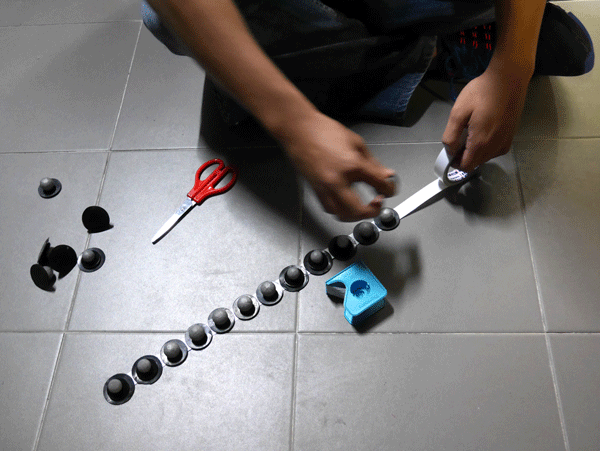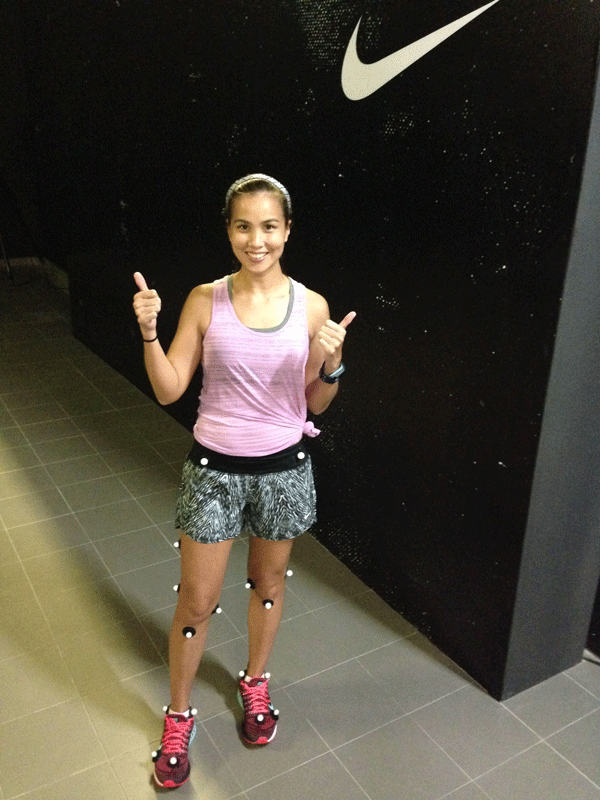 Dr. Razman then showed me a 3D video of myself walking in full skeletal form! This was so cool! He explained that, while everything else seemed okay, my hips were too wobbly. He said that our hips float and are held only by muscles all around it. It's not connected to any bone. Hence, when the core muscles are weak, like mine, the hips tend to move from side to side and while this may not cause injury for now, it may do so in the long run if I don't strengthen the core.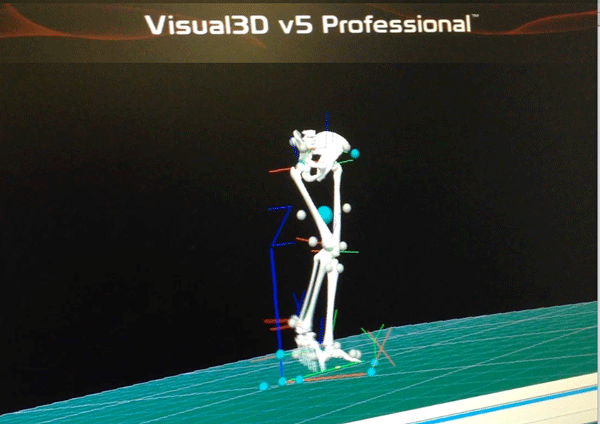 I thanked the doctors for his practical and wise tips and left that university armed with new knowledge on how I could improve my run.
NIKE TRAINING CLUB
After a hearty lunch, a quick shower, and more surprise running gear left in my bedroom, we were whisked away again to an unknown destination. We were brought to a small studio where two energetic, toned, and hyper women welcomed us for…drumroll please…Nike Training Club!
The workouts were lung-busting, adrenaline-raising, and, I must say, fun! The exercises were a mix of cardio and strengthening/toning exercises, which every runner needs to run better. I felt like I was using muscles that I hadn't used in ages!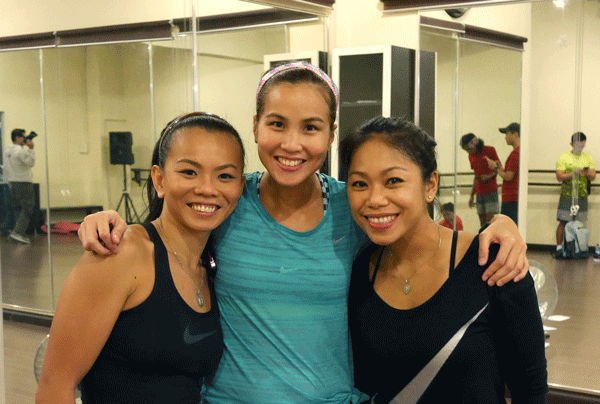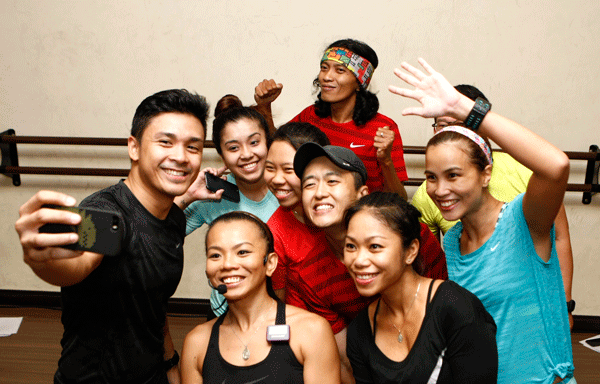 After that fun workout, I'm definitely going to start using my Nike Training Club App on my iphone. I downloaded it months ago, but never really used it.
NIKE ZOOM TERRA KIGER 2
Before we left the studio, we were handed out a special surprise…the new Nike Zoom Terra Kiger 2 for Trail Running.
The Nike Zoom Terra Kiger 2 is a low-profile, super-responsive trail running shoe with added strength and abrasion resistance. It has heel and forefoot Zoom Air units for quick-off-the-ground cushioning and cross-country-inspired lugs. The upper has Dynamic Nike Flywire that keeps the foot secure and a lightweight mesh for breathability and comfort.
We all changed into the Nike Zoom Terra Kiger 2 and pretty much knew where we were headed next. The shoes were the lightest trail running shoes I had ever worn. It felt like Nike Frees with traction!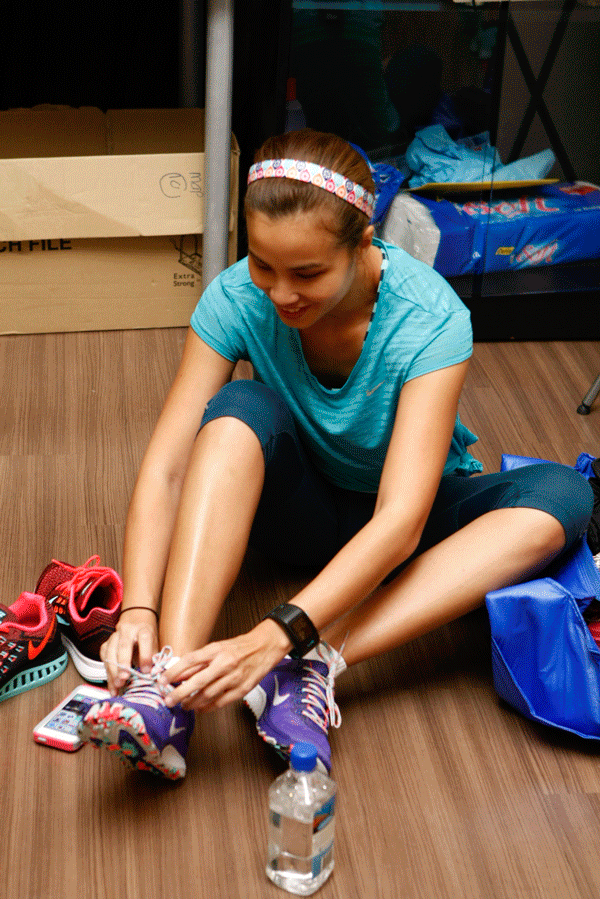 TRAIL RUN
We were brought to a small, picturesque park within the city as the weather turned gloomy. By the time we arrived, it was raining. We were introduced to our guide who would take us through the trails. I almost had a heart attack when I heard the name of our course that day: Coronary Bypass. No pun intended.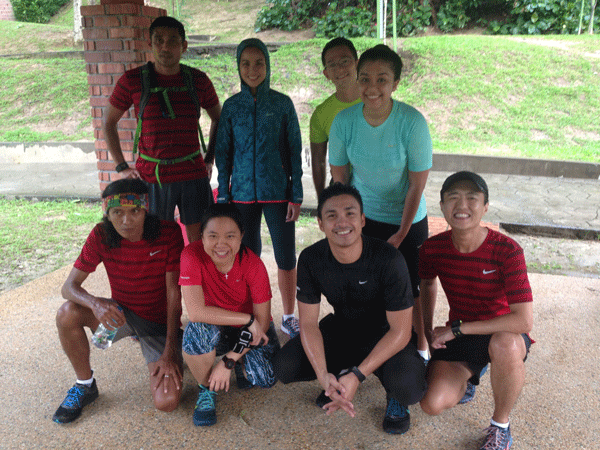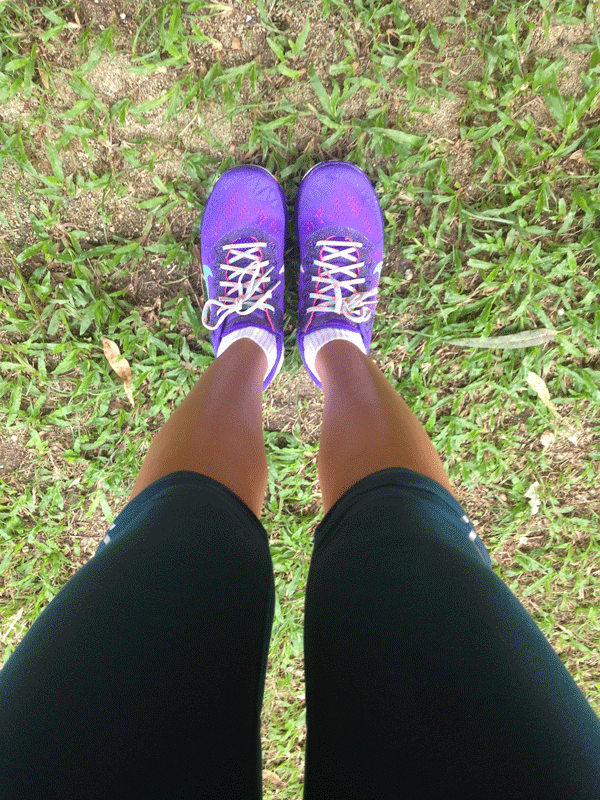 Due to the rain, the trails were slippery and muddy. Our guide taught us to run in small steps to avoid slipping or twisting an ankle and I followed like an obedient student. He ran swiftly and quietly like a wild animal and I tried my best to keep pace behind him while the rest of the group followed.
Sure it was treacherous. Sure it was damp and dirty. But, wow, I was having the time of my life. I always loved trail running and I hadn't realized how much I had missed it.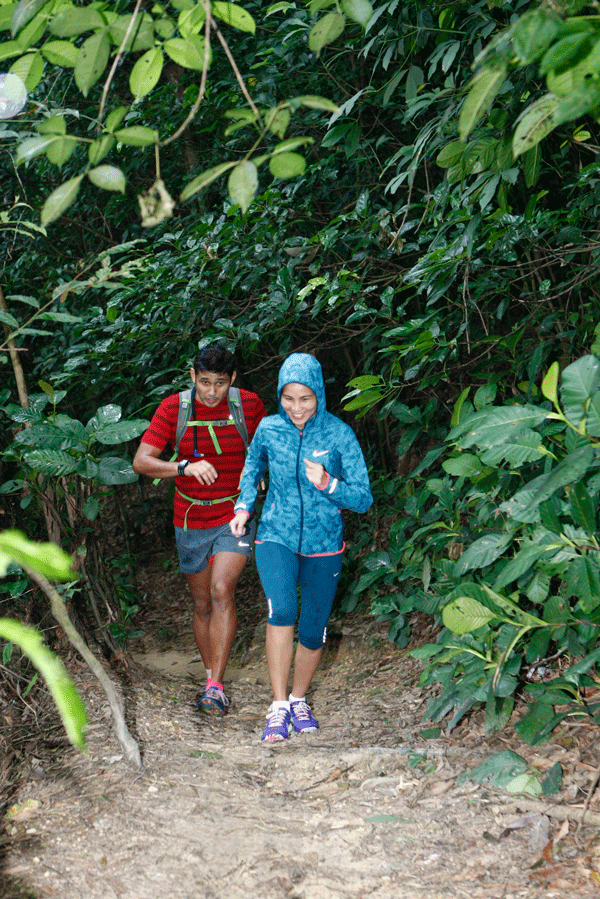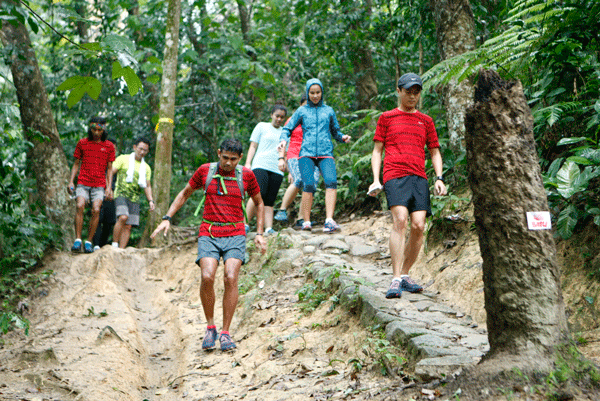 The Nike Zoom Terra Kiger 2 allowed me to simply enjoy every minute of the experience without worrying of slippage or discomfort. I was impressed! I ran with ease and, even better, with a huge smirk on my face the entire time!
WERUN KL
After a quick shower, we met up at the lobby of our hotel to head over to The Stadium. After all the activities, were we going to run again?!! Nope, it was the name of the restaurant. We were to cap off the entire 2-day event with a huge Malaysian dinner.
The entire trip was short, but definitely one for the books. I had the opportunity to run in places I never would've dreamed of, made new running friends from all over Asia, learned more about my body and how I can become a better runner, added a whole lot of new Nike gear and shoes to my running closet, and got the chance to explore the great city of Kuala Lumpur! Thank you Nike for the fantastic and unforgettable experience!

On Feb. 1, Nike will stage Nike WeRunKL with its first ever 21k distance. I've run the Standard Chartered Kuala Lumpur race way back in 2010 and I enjoyed the wide, rolling roads of the city. I hear the Nike WeRunKL course will be even more exciting. I do hope to make it to that event!
Previous: Day One: Running in Kuala Lumpur with Nike
Thank you to Nike for the awesome experience!  Thank you also to Milk PR and Eon for making this possible!
Some photos courtesy of Nike.