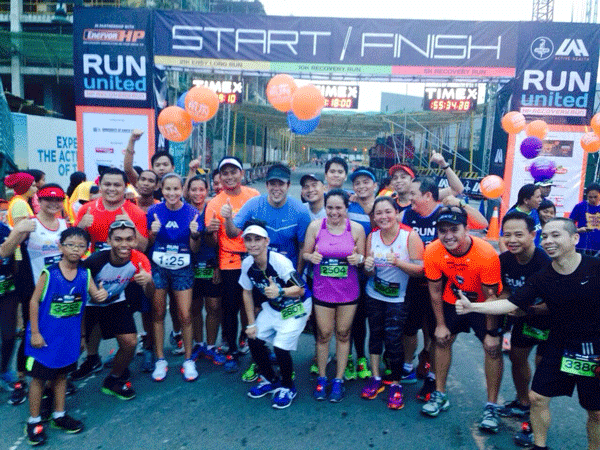 To cap off an exciting year of running, Unilab Active Health threw a friendly and fun recovery run earlier today called the Run United HP Recovery Run. Different from all competitive Run United events the past year, this event required participants to have joined at least one Run United race. This race also provided for pacers, such as myself, to run with the participants. It was much more intimate than the usual Run United event and was held in Bonifacio Global City instead of the usual Mall of Asia.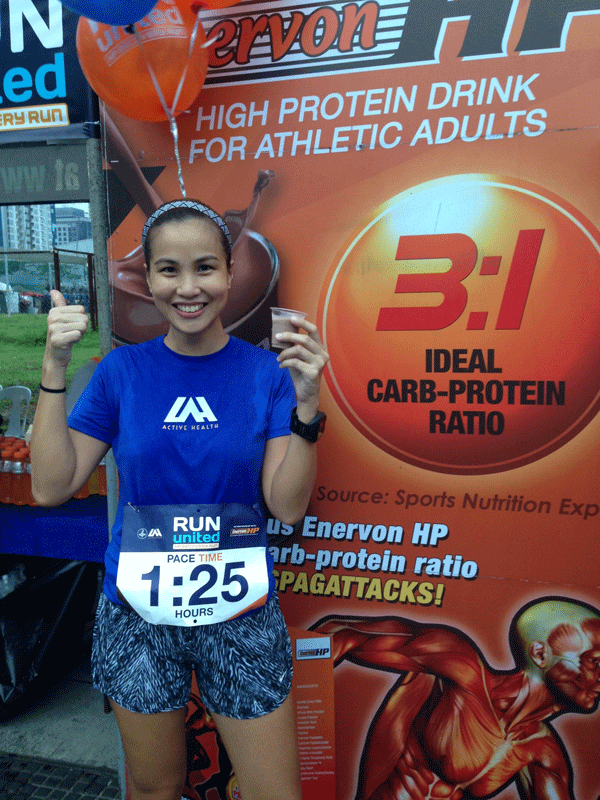 I know you hear me say this all the time over the radio, but hope you don't mind me writing it out this time LOL.  Beat laspag attacks with Enervon HP!
With the cooler temps and the holiday mood upon us, this race was a treat to run.  For our 1:25 pace group for 10k led by Coach Lit Onrubia and myself, we used the run-walk method running 3 minutes and walking 1 minute.  We ran at an easy pace, yet we came in early at 1:17!  Thankfully, our runners kept up with the pace and were all smiles the entire time!  The slower pace, along with the kwentuhan among the runners, was quite enjoyable and just allowed me to enjoy running without the pressure of time or competition.  What a great way to end the race year!