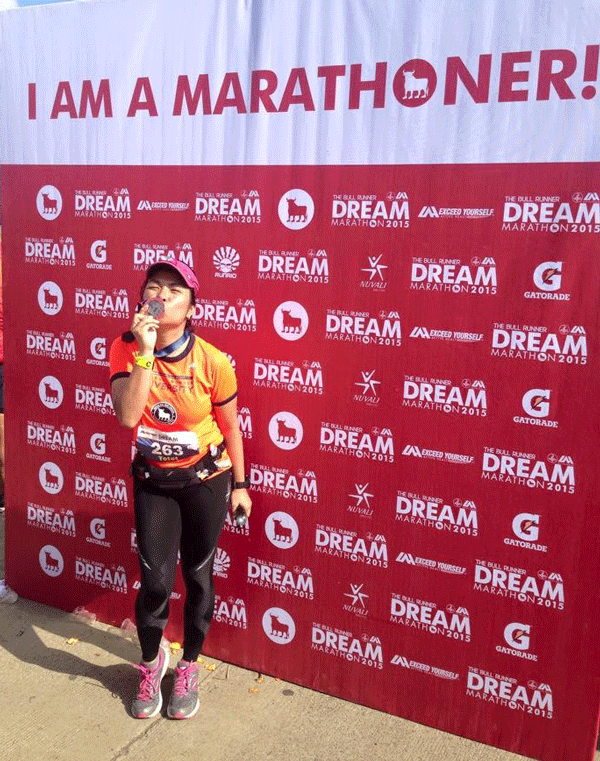 The 6th TBR ULAH Dream Marathon held last February 22, 2015 has ended, but the experiences of each of our 615 first- and second-time marathoners will live on in their hearts and memories. This is part of a series of marathon stories from Batch 2015 in an effort to preserve their stories in words and share them with you to, hopefully, inspire you to dream big as they did.
42k AT 40
Words by: KRISTINA DOSDOS, BIB NO. 263
Last week, I had 2 milestones in my life: I became forty, and I ran my first forty-freakin' two.
Forgive the slow reaction, but in the myriad of emotions and events, it took some time for me to put into words how I feel, and what I now know is this:
I can never be too over the hill to run up a hill.
I can never be too fat, too old, too busy or just too lazy to lace up my shoes on Sundays at 2 AM so I can finish my long runs in the blazing sun or in the pouring rain.
It is the triumph of the mind over the legs to keep on running when my knees are screaming, "Stop!"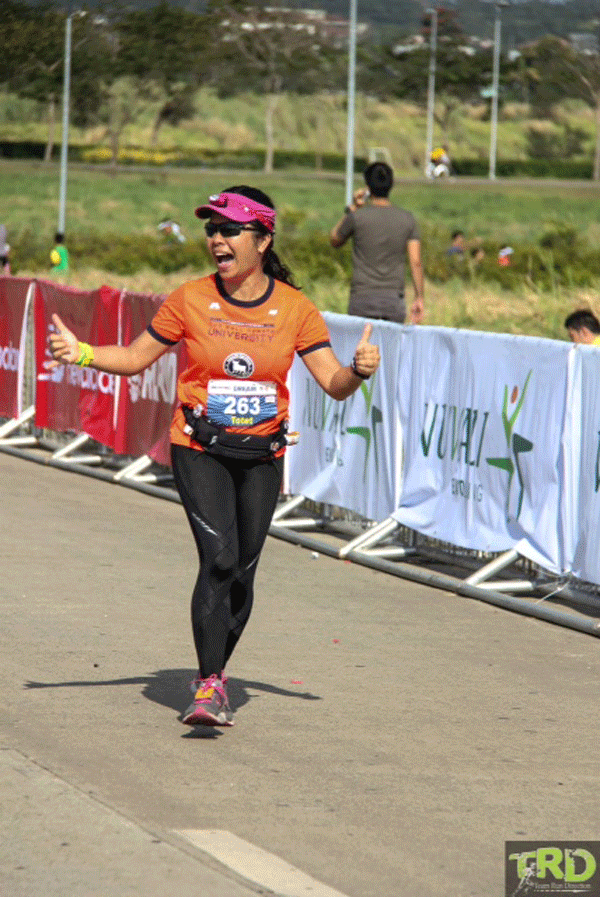 And the victory of my legs over gravity when I do a jump shot at the finish line just because I can.
I wage a war against myself every single day. But when I put on my shoes and run, I'm reminded that every step forward is a winning moment, and every finish, a conquest over the hill.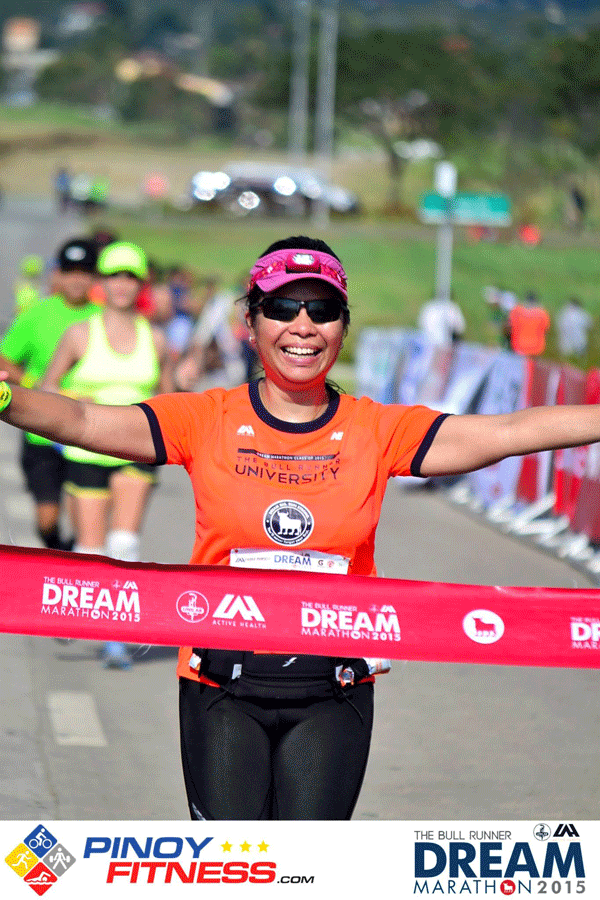 Thank you, Miss Jaymie Pizarro, Coach Jim Lafferty and the whole The Bull Runner Dream Marathon Team, for believing in the strength of the human spirit, over the frailty of the human legs.