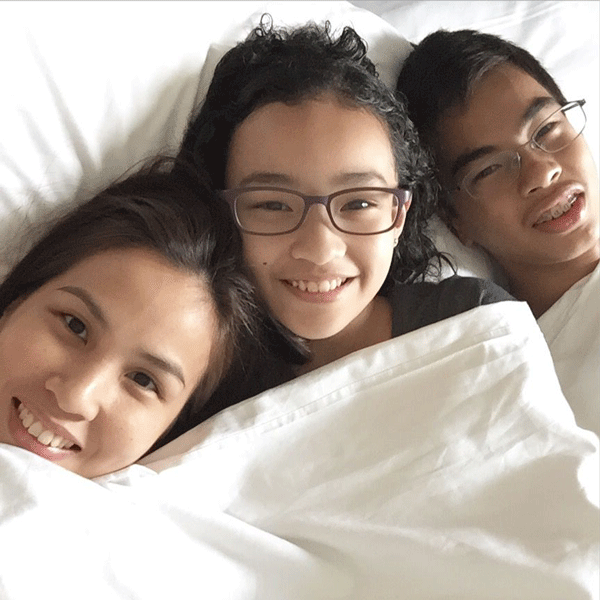 – with my babies in bed #bestfeelingsintheworld –
My training for Osaka Marathon has officially begun.  Yes, just two short months before the race.  Crossing my fingers that this Hal Higdon Senior Marathon Training Program works for me!
To treat myself to a mini kick off (hehe), I thought I'd take up the offer from my friends at Seda BGC for a staycation.  For this family from the South, an overnight stay in BGC is a God-send, especially for this running mommy who runs long in that area on weekends.
And so began my perfect weekend at Seda which, by the way, means "silk" as they aim to provide a seamless accommodation for their guests.
We checked in on Saturday afternoon and got upgraded to a Suite at the Club floors.  This meant that we could have our free breakfast at the Club Lounge and we would be spoiled silly with express check-in and check-out, unlimited coffee, tea and non-alcoholic beverages, and afternoon refreshments and cocktails.  Our Suite had a bedroom and living room with a kitchenette. Yahoo!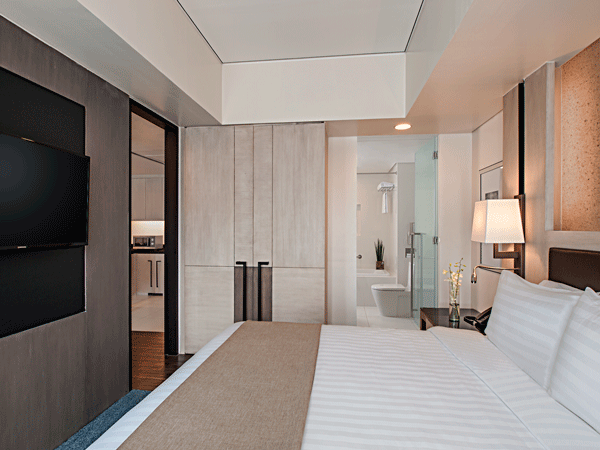 We spent the entire Saturday vegging out in the room.  We heard mass that evening and then walked to Mary Grace at Serendra for dinner and Sonja's cupcakes for take-home dessert.  I loved how everything was just 5 minutes away and we got to be back in our hotel room before 8 pm.  Hey, this Manang needed her beauty sleep for her long run the following day!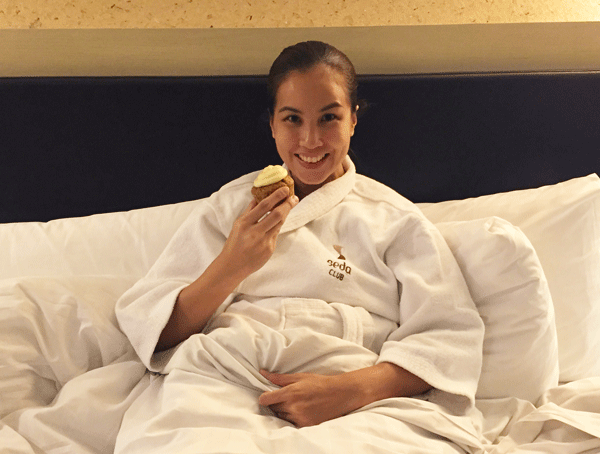 – Life is too short not to eat cupcakes once in a while..especially when it's in a comfy bed and it's the night before a long run –
I woke up early in the morning feeling refreshed from a good night's sleep in our comfy bed.  I ran 20k with Rico, Lit, and Mench and quickly headed back to the hotel looking forward to my buffet breakfast!  If there's one thing I love about long runs, it's the opportunity to eat more than usual to make up for the burned calories.  That's precisely what I did as I enjoyed the variety of fresh fruits and juices, delicious salmon (my fave!), and scrambled eggs!  There was, of course, other breakfast dishes like cold cuts, an assortment of bread and jam, a variety of cheese, and grains like oatmeal and rice—basically, breakfast food to suit everyone's taste buds. Yum!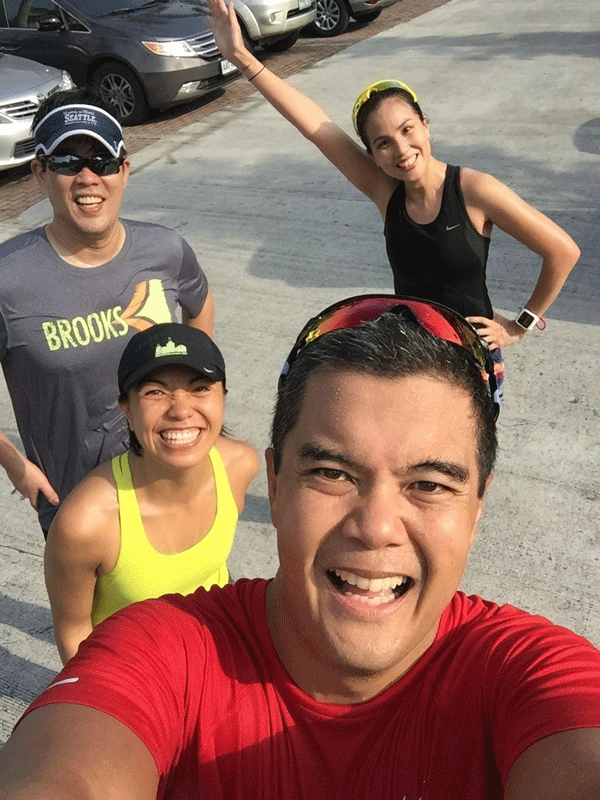 – Group selfie with Rico, Lit, and Mench –
I headed back to the room to find the kids still asleep.  When they awoke, I jumped into bed ready to nap!  Thank God for late checkout!
Aaah, what a perfect weekend it was!  Thank you to Seda BGC for the treat.  It was truly a smooth, seamless, and happy experience!
For more information or reservations, please call Seda BGC at (632) 9458888 / 5885700, email bgc@sedahotels.com or visit www.sedahotels.com