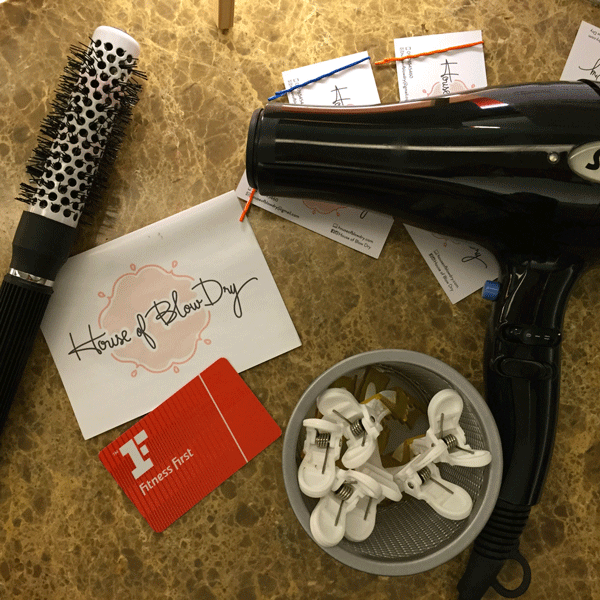 Two female triathletes, Katrina Golfo and Charmagne Untalan, used to braid their hair before training and races. The braids kept their long hair in place under their swim cap, through windy bike rides, and long runs. Of course, it made them look great, too! One day, they had the great idea to offer hair braiding as a service to other fit women. They debuted at the Nike Women's Run (see my braids here!) and never looked back. They opened their first boutique salon, House of Blow Dry, at Burgos Circle and, only recently, offered their services at Fitness First Platinum Aura where I work out. I got my hair styled with them yesterday after my speedwork!
PERFECT FOR BUSY WOMEN
Most of us at the gym have busy schedules. We squeeze in a good workout and rush out of the locker room to attend to the day's activities. I have often found myself hoping I had octopus arms after a shower, one arm each to dry the hair, put on makeup, wear jewelry, pack my bags, and even answer texts! So, when I heard about House of Blow Dry services being offered at the locker room of my gym, I thought it was a god-send, not just for me but for all of us women who strive to balance career, family life, and fitness…while trying to look great!
FRIENDLY AND EFFICIENT STAFF
After my shower, I met Jenny, the one and only staff of House of Blow Dry. She was pleasant and cheerful and ready to answer the tons of questions I had about their services and the different hairstyles to choose from.
I chose the 15-minute Signature Style Blow Dry.  The other styles they offer include: Aphrodite hairstyle with luscious waves and alluring curls for a night out; Hera look for something straight and no-frills, Athena for a classy ponytail, or the Antheia braid to look like you've stepped out of a breathtaking Renaissance painting.
As Jenny and I chatted, she worked on my hair, drying and curling it like a pro.  She finished in a little over 20 minutes, which was off target but more of my fault I think because I distracted her with all my questions.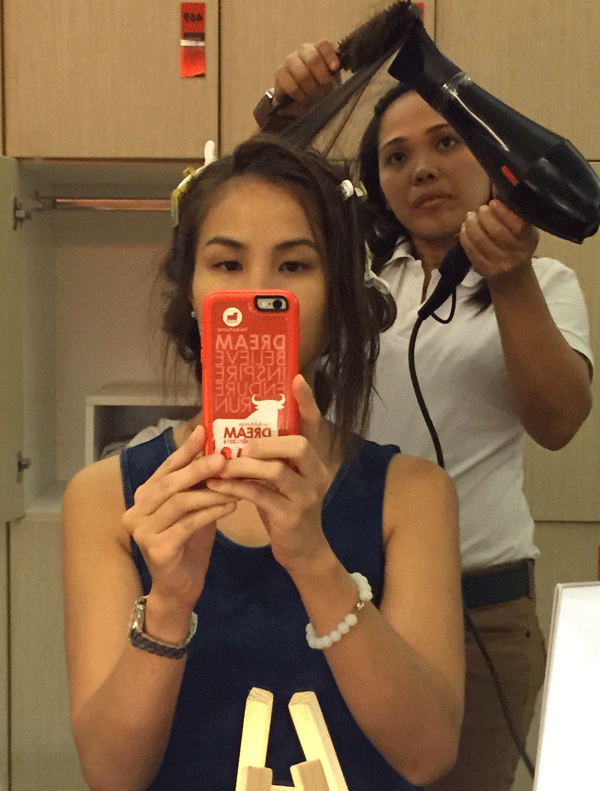 When I looked at myself in the mirror, my hair had curls and a whole lot of body.  Wow!  One wouldn't have believed I was soaked in sweat just 30 minutes before lol. I seriously looked like I was heading to a formal event, but my only problem was that I didn't have a party to attend! Sayang lol.
EASY SIGN-UP
To avail of the service at Fitness First Platinum Aura, one can sign in at house-of-blow-dry.myshopify.com to make payments. Fee is an affordable P250 exclusively for Fitness First members. You can pay once for five future transactions. The staff does not accept cash.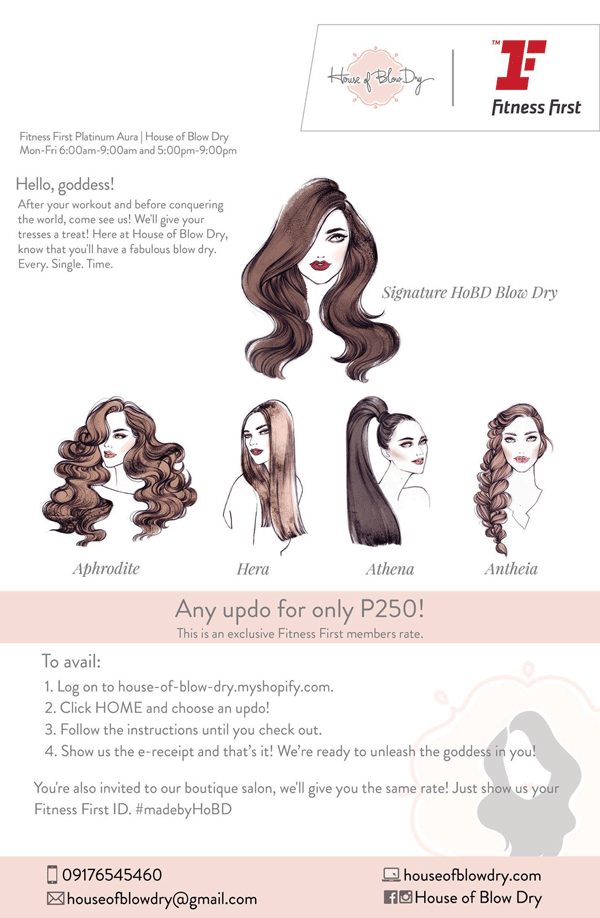 You can also swing by the House of Blow Dry boutique salon at 2/F Grand Hamptons Tower 1, 31st cor. 2nd Ave., BGC Taguig City. Mobile 0917-654-5460 or email houseofblowdry@gmail.com.  HOBD is open daily, from 7am to 7pm. Know more at http://houseofblowdry.com/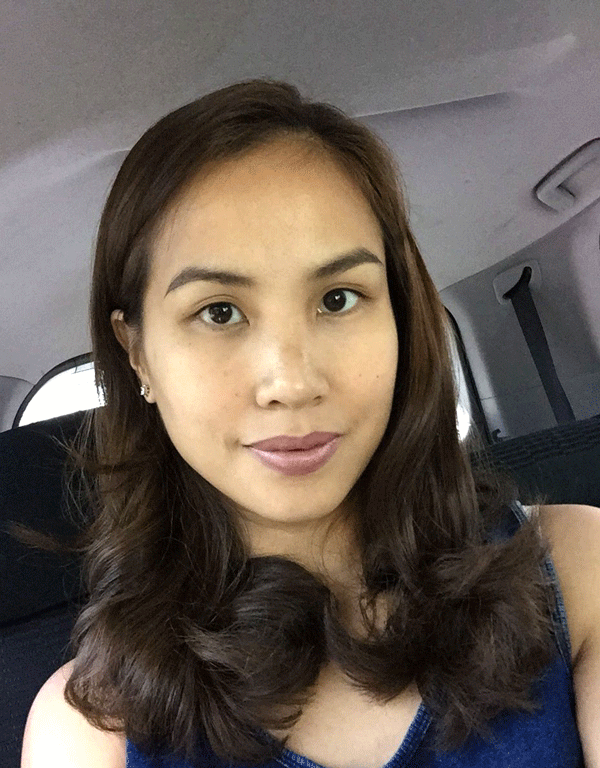 I hate selfies and I suck at them, but I just had to show you my House of Blow Dry Signature Style. At least I had great hair even while I was stuck in traffic!  Thanks again, girls!