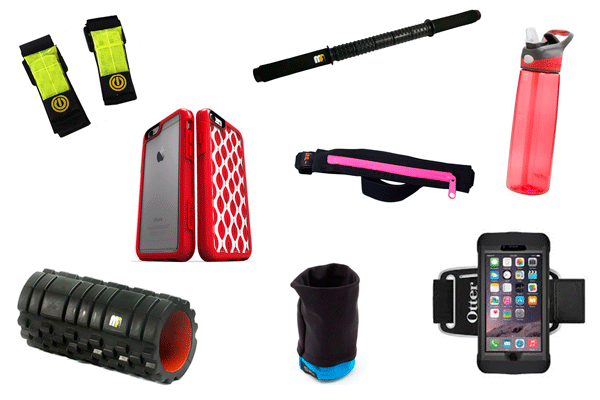 9 more days till Christmas!  If you're still hunting for gifts for your favorite running friends, here are some runner's gear below P2,000 that they'll surely love…
EYECATCHER LED-IDENTIFIERS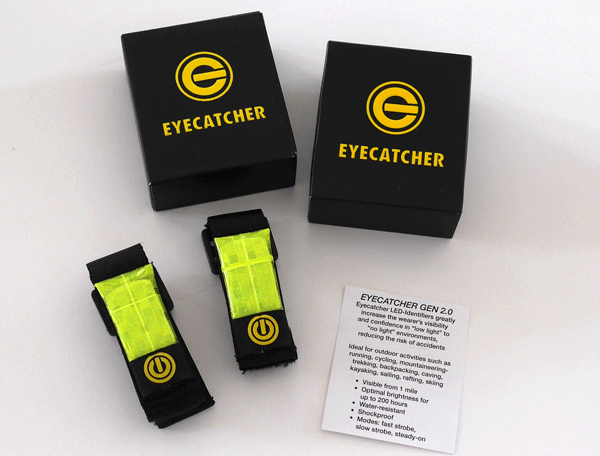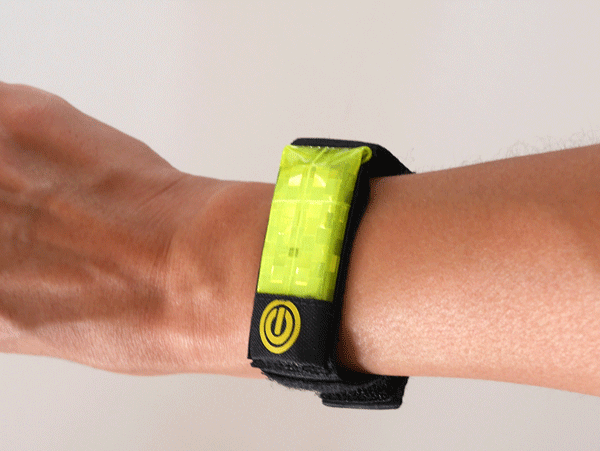 Eyecatcher LED-Identifiers (Gen 2) makes the runner visible in low light or no light environments reducing the risk of accidents. This is perfect for runners who run early in the morning or late at night from roadrunners to trail and ultramarathoners. Mountaineers and night divers use it too.
Eyecatcher was built to be the lightest and toughest LED product in the market. The LEDs lasts for 200 hours and have 1-mile visibility. It can withstand pressure under water for 100 feet and is disposable after 35 hours. Options for LED modes include fast strobe, slow strobe, and steady-on.
Eyecatcher gen 2 has a visibility range 1/4 mile and has strobes that will run optimally for up to 200 hours. It is water resistant, shockproof, and super light weight at 0.20 ounce. It can easily be integrated into or unto running accessories such as race belts, fuel belts, shoes, caps and wrists.
Price: P599
Availability: Secondwind Ortigas Home Depot. Starting January 2016, all outlets of Planet Sports. LED Refills are also available for purchase.
MYOFIT MATRIX FOAM ROLLER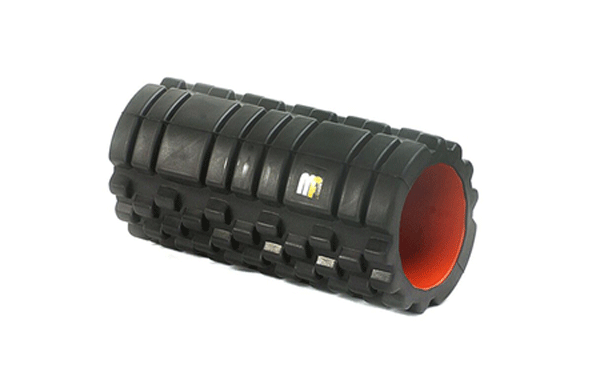 Myofit Matrix Foam Roller helps loosen up tight muscles for better flexibility and enhances muscle recovery at the same time. One of the most useful gifts you can give a runner to help prevent injury.
Price: P1,690
Instagram: @myofitph
MYOFIT MASSAGE STICK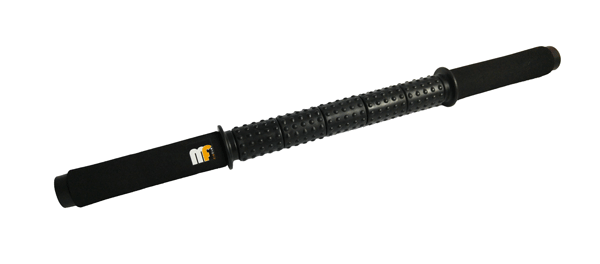 The Myofit Massage Stick does the same job as a foam roller, but this comes in a more portable package. The Myofit Massage Stick is perfect for the runner who frequently goes on run-cations or is always on the go.
Price: P1,090.
Instagram: @myofitph
CONTIGO BOTTLES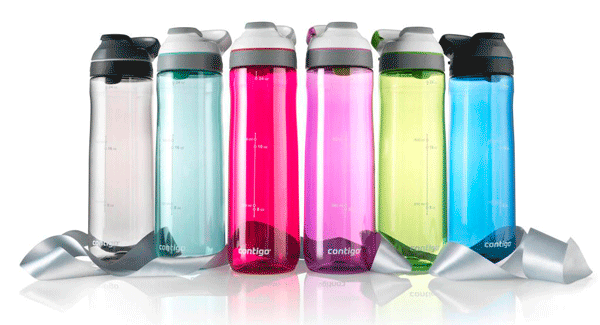 Photo: alittleumbrella.com
These water bottles are spill-proof, leak-proof, BPA-free, and shows the volume of drinks on its side. It's perfect for the hard-working athlete who stays constantly hydrated whether in training or at work. Contigo bottles come in a wide variety of models and designs.
Price: P900 and up
Available for purchase online: www.facebook.com/ContigoPhilippines
SPIBELT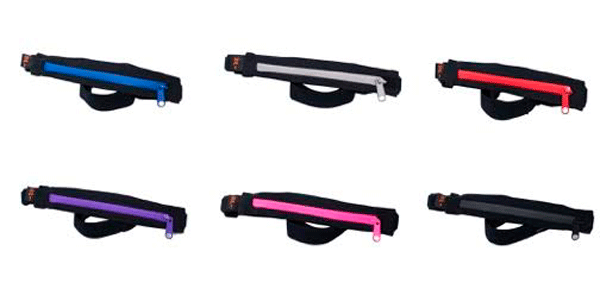 The SPIbelt is a sleek, expandable, secure pouch that does not bounce at all.  Key word: expandable.  It can hold a smartphone, camera, keys, energy gels, and other small personal items.  It is worn like a race belt or hydration belt slightly below the waist and can be used during training or racing and other activities aside from running.  It fits waist sizes 24" to 40".
Price: P990
Website: www.spibeltph.com
SPIBAND WRIST AND ANKLE POCKET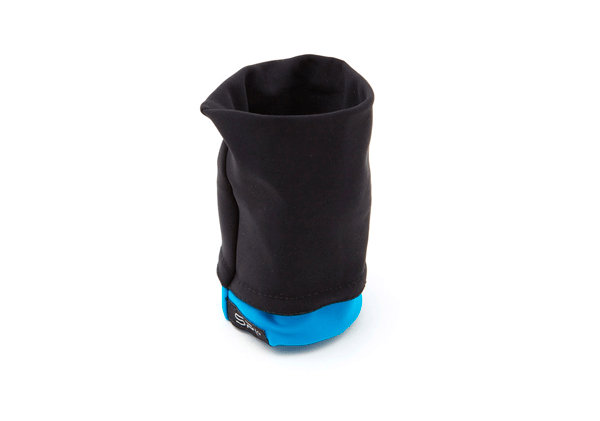 The SPIband Wrist and Ankle Pocket is slipped over the wrist or ankle for a convenient way to carry your cash, keys, I.D., credit cards, gels, chapsticks, tissue, and so much more in a secure and fashionable way.  No zippers, snaps, or clasps.  It features a dual-fold design made of soft yet durable materials to provide the ideal accessory for exercise, travel or general everday use.
Price: Spiband P550, Spiband Reflective P650
Website: www.spibeltph.com
OTTERBOX ARMBAND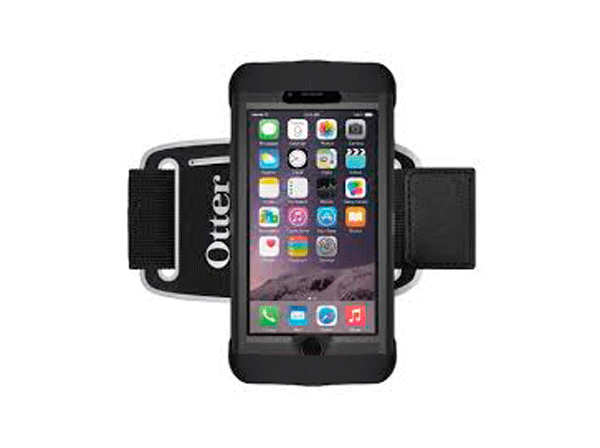 Otterbox Armband is a universal smartphone armband perfect for runners which keeps your phone safe and secure during activity. It is sweat resistant and is even reflective for extra visibility when running in the dark. It comes with a key and cash pouch and 2 armband straps for different arm sizes.
Price: P1,300
Website: http://tenkiebox.ph
OTTERBOX MY SYMMETRY SERIES
OtterBox is known for its Certified Drop+ Protection cases which means your smart phone is safe from drops, bumps and everyday wear & tear. With the OtterBox MySymmetry Series for iPhone 6/6s, your smartphone is completely customizable with a clear back and Swappable Design Inserts. Perfect for the athlete who is always on the go yet seeks to be unique and creative.
Price: P1,750
Website: http://tenkiebox.ph