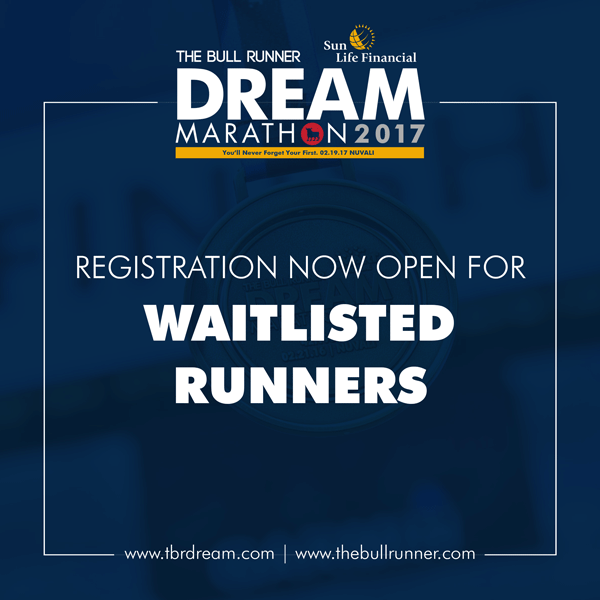 So you didn't get into the magic 8oo list of Selected Runners for TBR Sun Life Dream Marathon 2017?  Well, the dream isn't over.
Here's the list of Waitlisted Runners:
Download / View PDF: OFFICIAL LIST OF WAITLISTED RUNNERS
If you're name is on the list, you may now register online, onsite at New Balance area in Planet Sports, Bonifacio High Street (near California Pizza Kitchen), or bank deposit.  Registration period is Aug. 18 (Thu) to 21 (Sun), first come, first served basis until slots run out.
Those who were part of the first 800 Selected Runners may still register until August 21, but reservation has been lifted so registration will also be on a first come, first served basis.
For full details on how to register, click HERE.