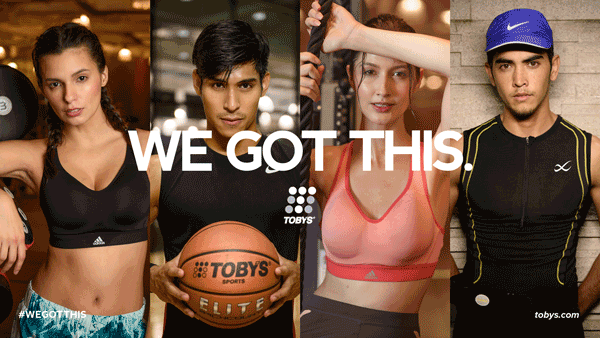 Toby's Sports, the largest multi-brand sports retailer in the Philippines, unveiled its new national campaign that underlines its aggressive pursuit to promote sports and an active lifestyle. Toby's also officially launched its e-commerce site, a testament to its commitment to providing the best shopping experience to its customers, further solidifying its place as the sports retailer of choice for Filipinos.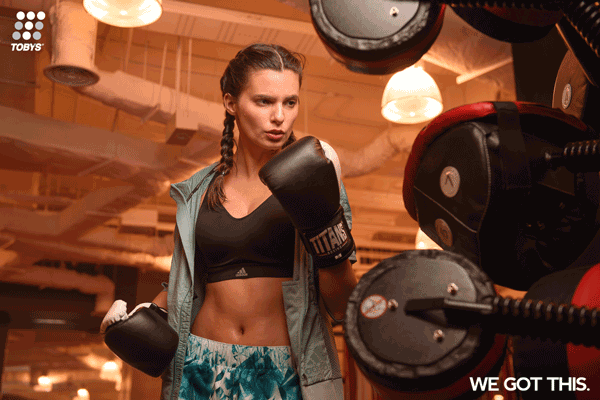 The new campaign, titled "We Got This," highlights an individual's journey to achieve success in whatever sport or fitness activity he takes on. View the new video here HERE and be more inspired to get fit.
"When you take on a new challenge or set a new goal for yourself in the realm of sports and fitness, you undergo several hurdles that make you want to give up. #WeGotThis is our rally cry to keep them going; to let them know that as the leader in the sports industry, Toby's Sports is not just here to provide them with the right gear, but to also give them the support they need to succeed." said Toby Claudio, President of Quorum International Inc., the parent company of Toby's Sports.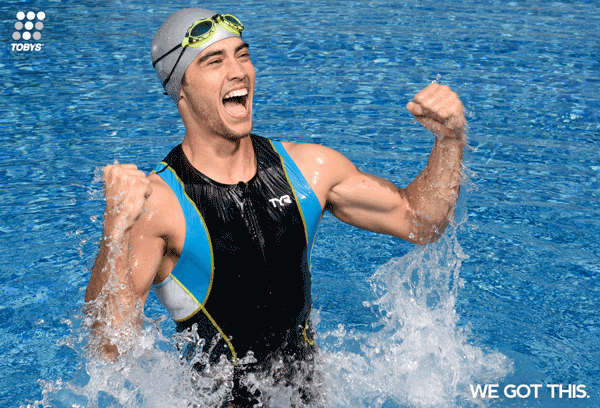 Toby's Sports also launched its new e-commerce store: www.tobys.com. No need to drive through traffic and head to a Toby's store for your favorite sports or fitness items.  Customers can also enjoy the convenience of dropping off return packages via the nearest Toby's Sports store or LBC branch.
"Our e-commerce platform was completely revamped in October 2016, and we have since added multiple services to allow for a more convenient shopping experience. Officially introducing the site at the same time as the new campaign really brings the message home for us—that our dedication to our customers is unparalleled," Claudio quipped.