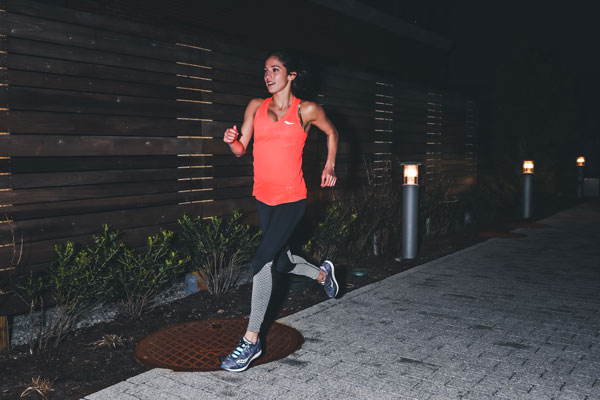 Running at night can be quite fun without the intense heat of the sun or the need to rush to work right after the workout.  But, night running can come with its challenges.  Here are some tips to make sure you're safe during the run:
1- Run on the opposite lane. Well, this is a rule even for the daytime but it's more important, of course, at night when cars may not see you on the road. Run always towards the cars and not along with them.
2- Choose your venue wisely. We know you love to run and it makes you feel strong and invincible, but always practice common sense and safety especially when it comes to running at night. Run in areas that are well-lit, with guards around, and, if possible, one that is in a secure location such as a residential village or an oval track.
3- Run with a buddy. Running with someone else doesn't just make the run more enjoyable, it makes it safer.
4- Don't bring valuables. No need to wear jewelry for a run, you know?! If you must bring your smartphone with you, keep it tucked away in a belt and avoid using it or wearing it on your arm.
5- Wear reflective gear. Wear tops or shorts that are reflectorized to ensure oncoming vehicles can spot you. You can also purchase reflectorized vests, bracelets, and even shoes that are easily transferable with any outfit.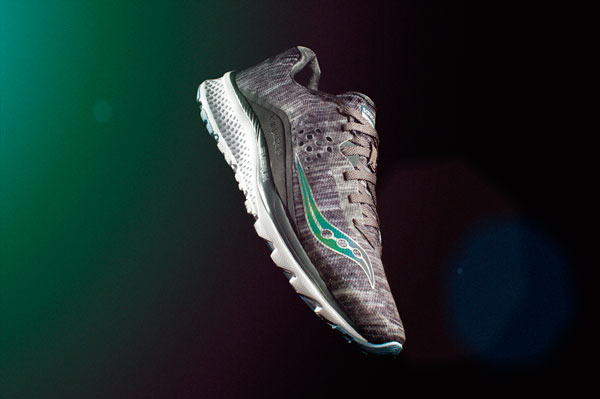 Get the lockdown on a cool and fully functional look with Saucony's Chroma collection featuring the Kinvara 8 and Freedom ISO with a soft heathered material and chroma reflective detailing. Experience your most innovative night time run with the Chroma Freedom ISO with its full midsole of EVERUN Continuous Cushioning that delivers unrivalled comfort and boundless energy with every step. Kinvara 8 gets a stylish reflective upgrade while keeping its stripped down upper that delivers a more comfortable fit while its highly flexible outsole provides greater ground contact and freedom of movement. The reflective details of the Chroma collection are perfect for night runs while the heathered grey material pairs well with practically any daytime outfit.