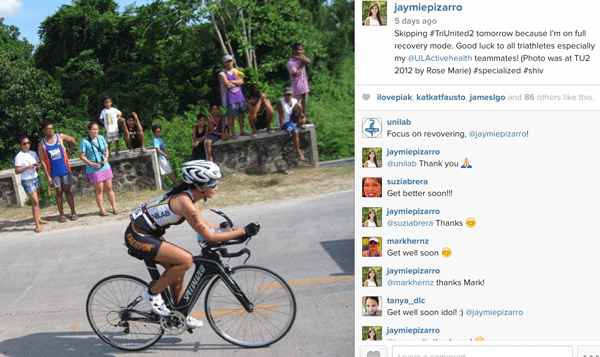 Are you constantly checking IG on Sunday to check out all the post race photos of a race you didn't attend?
Do you peek at your FB wall all day at work to see who ran X number of kilometres and with whom and where?  Then you half wish you could change into run gear already?
Are you finding it hard to check your Twitter account even while you're running at 5:30 km pace?
If you said yes, then you may have FOMO.  (Relax, you're not going to die.)
FOMO is the Fear of Missing Out.
Psychcentral.com says it is "the fear of missing out on something or someone more interesting, exciting or better than what we're currently doing."  
And, guess what, it's driven by social media.  There's FOMO among students who see parties on IG, executives who spot their friends travelling to exotic places on FB, fans checking out the exciting adventures that their idols experience over Twitter, and, of course, runners who wish they could've joined a race instead of getting stuck at their poor, pathetic king-sized bed with soft, cushy pillows at Manila Pen.  Oh wait, that's me.
Yep, I will admit that I had a bad case of FOMO last weekend.  I had trained for TriUnited 2 but, due to my recent illness and not feeling 100% recovered enough to race hard, I decided to listen to my body and skip the race.  To make myself feel a wee bit better that weekend, we went for a staycation with the hubby and kids.  Thing is, even if I'm super shallow and I find great joy in just vegging out in a hotel room feeling all sosy in my thick bathrobe and bedroom slippers (told ya I'm super babaw!), I was FOMO-nized (Is there such a word?  Well, now there is!) when I saw all these Instagram photos of TriUnited 2!  I proceeded to fill the tub with water and just drown myself.  (I kid! I kid!)
Instagram post of my teammates Ani de Leon and Jake de Guzman
Just a few days ago, I came upon an article about the simple life movement.  It's about people who want to escape the perils of technology, social media, and smart phones, and just want to spend some time going back to basics.  It's about spending time to enjoy face to face connections, playing outdoors, and just talking.  For health and wellness, it's about eating clean and fresh and staying away from highly processed food.  As I read this, I could completely relate!  Oh yes, this blogger of 7 years who checks her iPhone 139x per day, can completely understand the perils of technology and wants in on the simple life!
Anyway, the article went on to talk about the opposite of FOMO which is…JOMO.  The Joy of Missing Out.  And, as I read it, it was an aha moment for me!  Instead of living in constant fear of what you miss, just live in the present and enjoy what you have even if you do skip that party or race.  Learn to appreciate the small things in life: a hug from your little one, playing with your dogs, eating a raw carrot.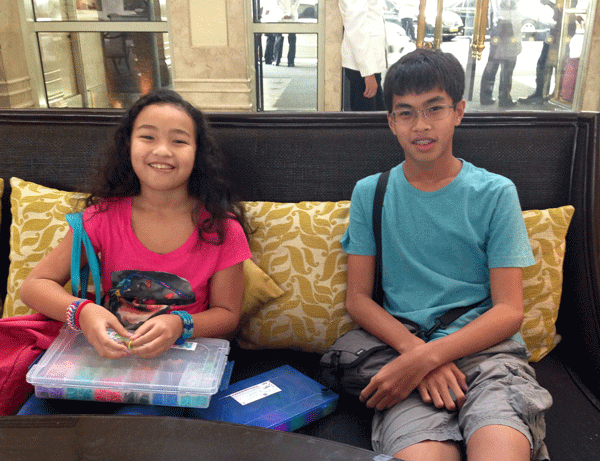 With that in mind, I still check my iPhone quite often (how can I not, right?!), but every time I feel a tinge of FOMO creeping up on me when I check IG or FB, I remind myself that I am blessed enough and that, most of the time, the simple things are even better.  Staying at home spending time with the kids.  Eating my home cooked meal of salmon with quinoa rather than that expensive steak I saw on IG.  Or, just sipping a cup of green juice at home.  JOMO!