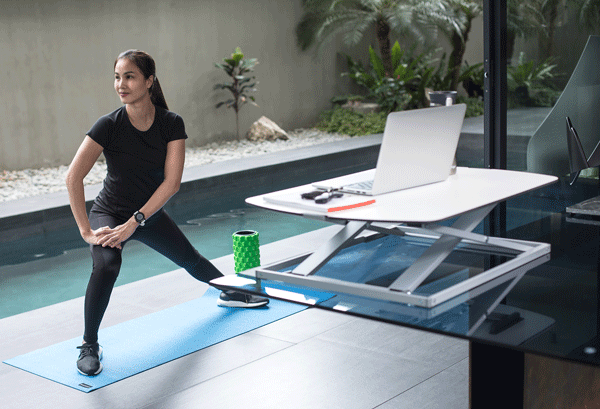 I can work non-stop on my Mac for hours. Hours, I tell you! I can zone out working on a design or a business plan the same way I do during a marathon. Before I know it, hours have passed. Now, multiply that by days, and weeks, and months, and I've learned through this recent CNN article that, despite my daily workouts, I still risk dying early because I'm sitting too long at my desk. Ugh. It freaks me out.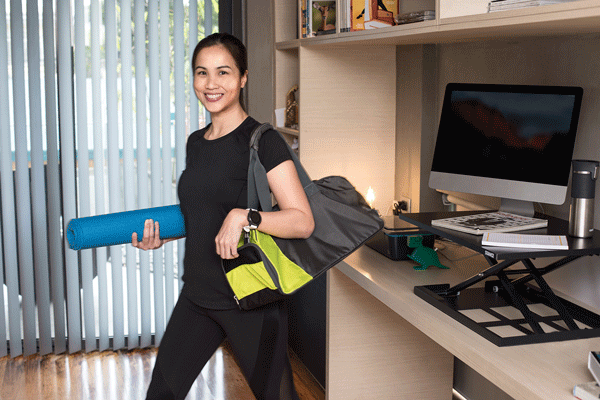 Thankfully, this new company made up of young, health-conscious, and forward-thinking individuals found a solution for us. Enter the Philippine's first standing desk: Stance.
Stance offers different models of standing desks, but I'm quite happy with mine. It's in black, sturdy yet sleek. I can easily adjust its height with the pull of a lever. When not in use, I can push it down so it isn't even bothersome.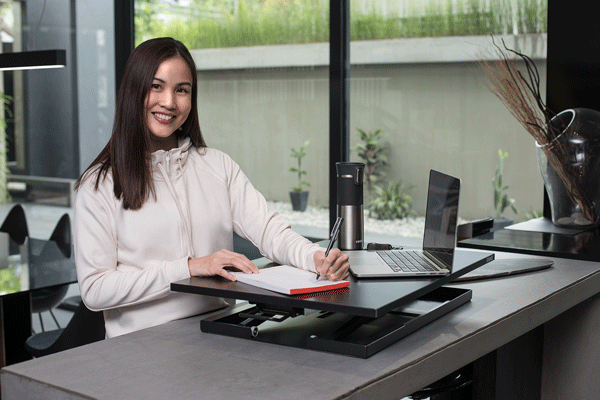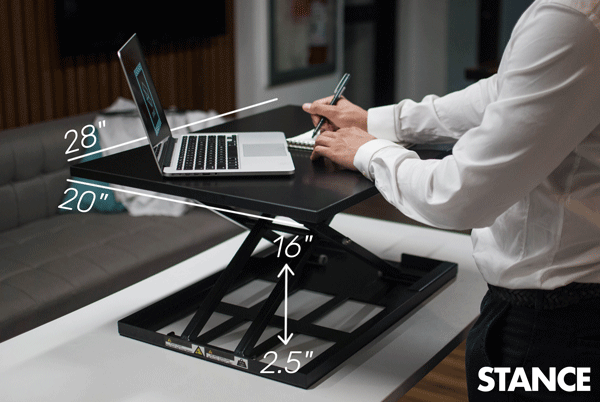 Working while standing took a bit of getting used to but, after a couple of days, I found that it allows me to focus better, keeps me more alert, allows for more blood circulation, and, if what all these experts are saying is true, then this standing desk is actually helping me to live longer!
For more info or to order products, contact:
Website: http://stancephilippines.com/
FB: Stance-Standing Desks
Instagram: StancePhilippines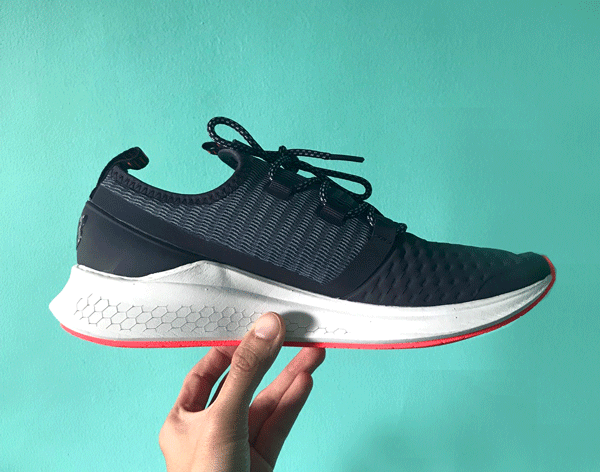 New Balance recently released the Fresh Foam Lazr Hyposkin and I was fortunate enough to be one of the first three recipients of this shoe in the Philippines! Watch my unboxing below… and, yes, the music you'll hear is coming from the box! How cool is that?
New Balance Fresh Foam Lazr Hyposkin was engineered using data from New Balance's sports research lab to provide uncompromising performance for athletes on the move.
TECHNICAL SPECS:
+ Shoe type: Neutral cushioning
+ Heel to Toe drop: 6 mm
+ Weight: Men's – 274 grams / 9.7 oz | Women's – 233 grams / 8.2 oz
+ Colorways: Men's – Military Foliage Green with Phantom & Sea Salt and Phantom with Castlerock & White | Women's – Elderberry with Daybreak & White and Phantom with Castlerock & White
+ Price: Php4,995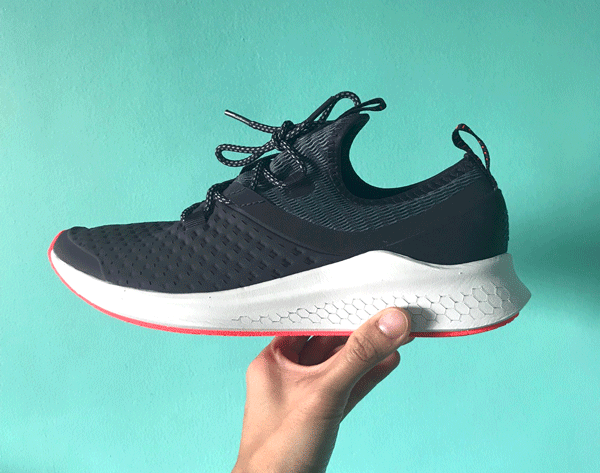 + Digitally-enhanced Fresh Foam via infrared laser engraving in the midsole sidewalls, footbed, and outsole
Outsole features larger hexagons that disperse impact in high pressure zones and smaller hexagons in low pressure zones
+ HypoSkin upper that adapts to the shape of the foot for a flexible and natural movement
+ Perforated upper that acts like your second skin while providing targeted flex and support through pattern density
+ Bootie construction
+ Two-way stretch sock-like collar construction
+ Lightweight solid rubber outsole
+ No-sew material application
TBR REVIEW:
PROS
+ More cushioned and flexible ride. The new Fresh Foam midsole of New Balance definitely offers a softer and more comfortable ride than the old Fresh Foam. It was also responsive and bouncy, not too soft that you'd feel your foot sinking into the soles. The laser-engraved flex grooves moved with the foot with ease!
+ Very light. Wow, this shoe was probably the lightest New Balance shoes I've ever tried and we can still have the new Fresh Foam to thank for that.
+ Streamlined look. This shoe veers away from the traditional running shoe of New Balance. It's definitely more sleek and more modern keeping up with the current trends in the market. Although I recommend that you use your running shoes only for running, gym shoes only for the gym, and lifestyle shoes only for walking or travelling, I would say this shoe can be used for all that. It's a jack-of-all-trades performing well and looking good whether working out or walking.
+ Value for money. Considering the prices of running shoes nowadays, this shoe is a pretty affordable at P4,995.
CONS
+ Awkward fit. The Hyposkin upper didn't really conform to my foot and I didn't feel the usual sock-like experience I have with other brands. Could it be the sizing? Perhaps. But, I've been a consistent women's size 9 with New Balance for years now. I found the creases in the upper a bit awkward for one that was supposed to hug my feet. While the bootie construction made it easy to slip the shoe on, I found the heel collar a bit bothersome too.
TBR VERDICT
If you're a neutral runner looking for a light, fast, and sleek training shoe, this may be the shoe for you. It offers a very comfortable and responsive ride that moves with your every step. Go to a store and fit instead of buying online to ensure that sock-like fit truly works for you. It's a good purchase considering it's sleek look, good performance, and affordable price.
WHERE TO BUY
NB ATC, BHS, Glorietta, Trinoma, SM Aura
Planet Sports ATC, GH, Glorietta, Trinoma, Powerplant Mall
Intersport Vertis North
Secondwind Ayala Malls The 30th
SOCIAL: @newbalanceph #newbalanceph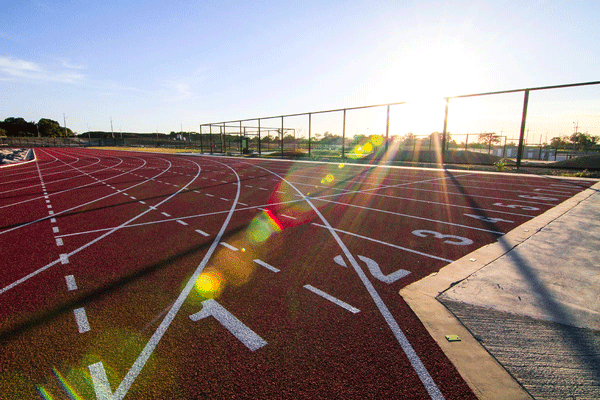 Ayala Land recently opened Vermosa Sports Hub, the country's first premier and professionally managed sports facility, located at Vermosa, Daang Hari Road cor. Vermosa Blvd. in Imus, Cavite. It is situated within the 700 hectares of space in Vermosa, a masterplanned mixed-use estate of Ayala Land.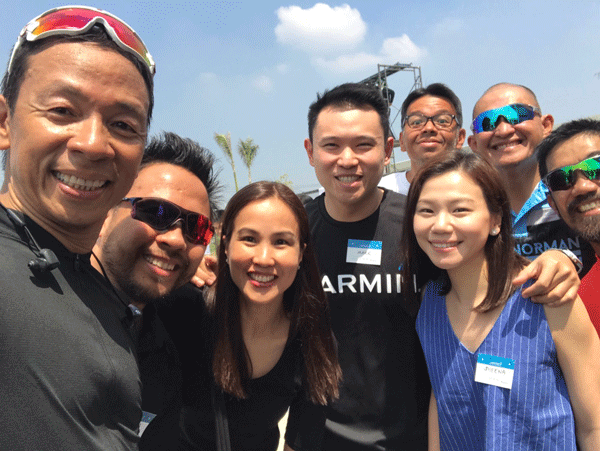 Nice seeing tri friends again at the Vermosa opening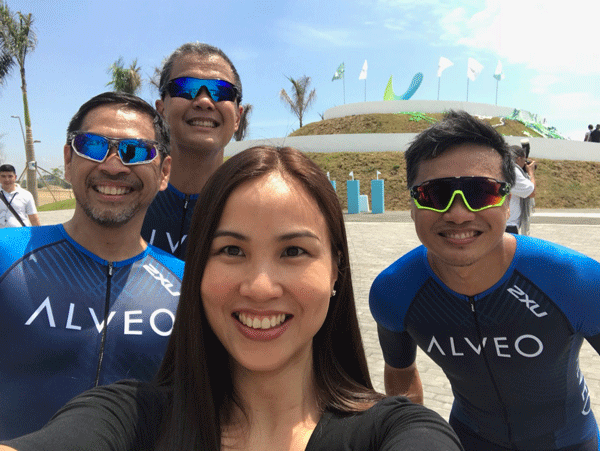 with tri friends from Alveo tri team: Jay Caniza, Rico Manuel, and Gutz Gutierrez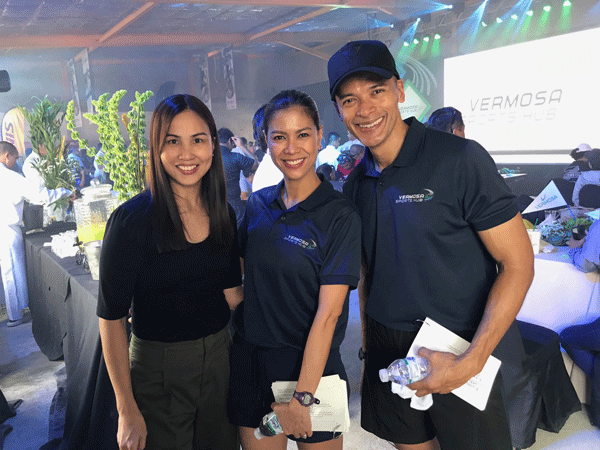 with one of my fave fit couples Suzi and Paolo Abrera
Vermosa Sports Hub is home to groundbreaking features that include the following:
+ the Philippines' first 9-lane track oval built in accordance with the International Association of Athletics Federations (IAAF) standards. Fee: P90 for 6 hour use.
+ Olympic-size swimming pool equipped with the latest timing system by Omega and the Anti Wave Starting Blocks. Fee: P220 for 4 hour use.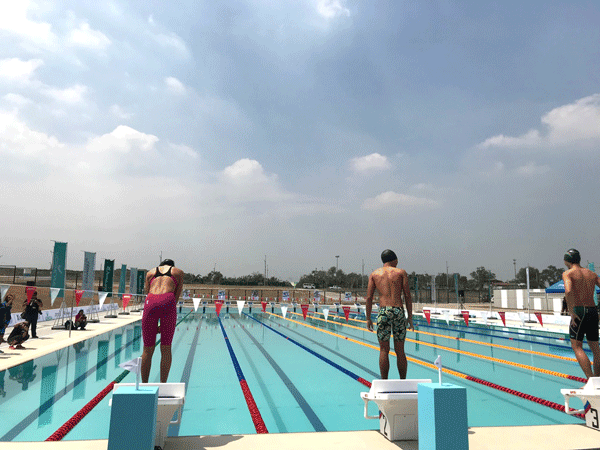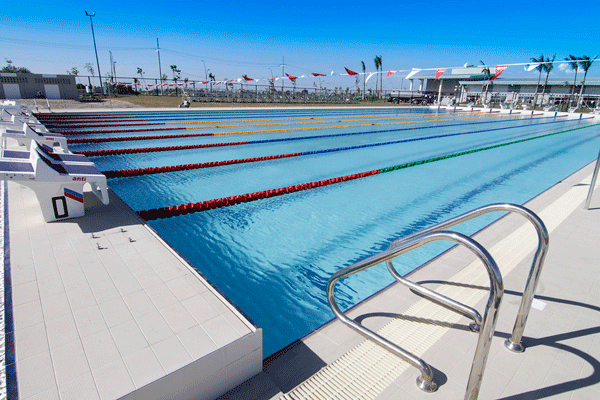 + Sante Fitness Lab, one-stop shop that will include a strength and conditioning fitness facility, sports rehab areas, a dance studio, a spinning class area, bike shop and services, a nutrition and fitness café, VO2 max/lactate testing by using a machine that can test an individuals level of oxygen while training , plus conference and lecture rooms to be managed and operated by Sante Health & Fitness, Inc.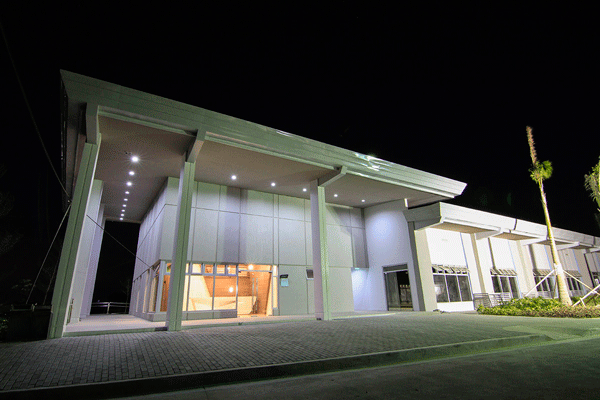 + a standard sized football field with natural grass and a sand sub-base, which makes it an ideal playing surface that is able to divot, or give way, under foot traction
+ The Vermosa Sports Hub will also soon unveil bike lanes, jogging paths, and other outdoor sports facilities
+ Retail outlets will soon open which will include health and sports merchants
Athletes may avail of a 20% discount for special passes until April 2018: (rates may change w/o prior notice)
Annual VIP Pass – Php 5,600
1 Month Unlimited Pool Pass – Php, 2,250
3 Months Unlimited Pool Pass – Php 5,600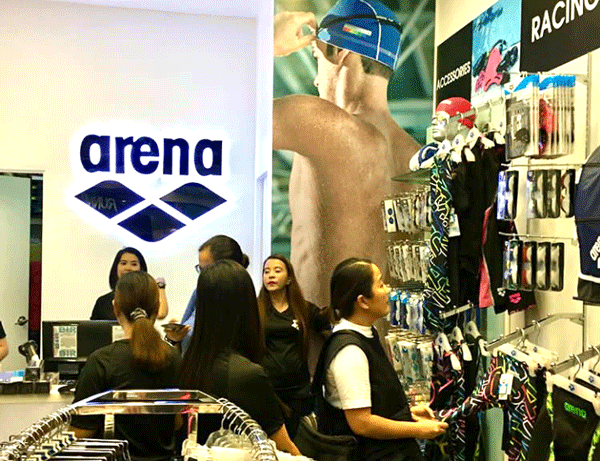 Longstanding swimming brand known by the purist of swimmers, Arena Water Instinct, recently opened its flagship store at Alabang Town Center. The Arena Concept Store, prides itself of carrying top-level suits and gears, training suits, leisure wear and basic equipment to supplement your regular in-pool training routines.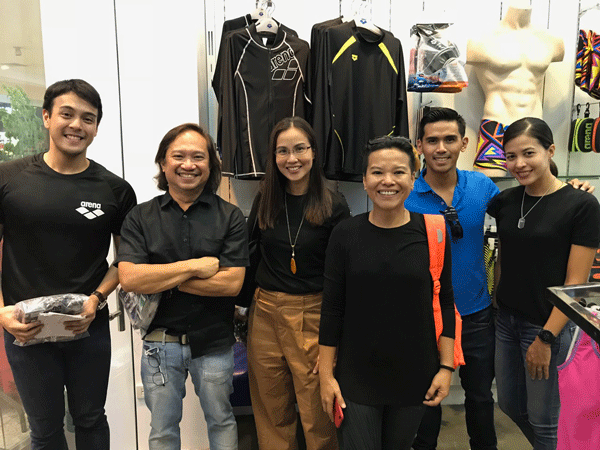 with brand manager Luis Syquia, Monching Romano of Race Day, and triathletes Marge Camacho, Coach Don Velasco, and Ines Santiago (more…)