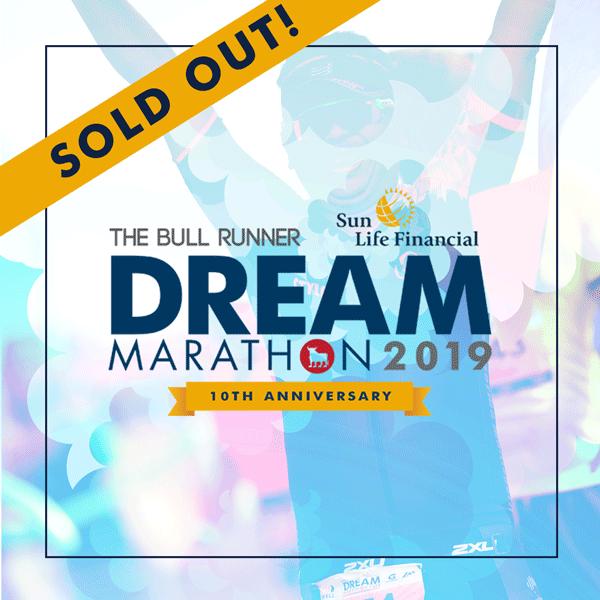 Registration for TBR Sun Life Dream Marathon 2019 is officially closed. As of July 31, 11:34PM, all 1000 slots have been sold out. Online registration will be closed, bank deposits will no longer be accepted, and onsite registration will no longer be available tomorrow. Any payments via bank deposit or bpi app will be refunded in full.
Thank you for all those interested in participating!
To those who made the cut, welcome to TBR Sun Life Dream Marathon 2019! Please expect an email from us to join our e-newsletter. Keep yourself updated by visiting our website, www.tbrdream.com. Join our Facebook group by searching: TBR Sun Life Dream Marathon 2019 and request to join. Wait for our moderator to accept your request. We look forward to running with you soon!