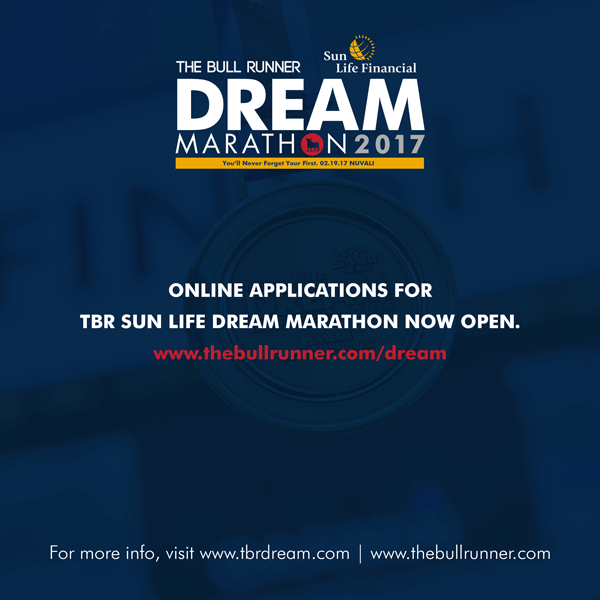 Click on the link below to apply for 1 of 800 slots in TBR Sun Life Dream Marathon: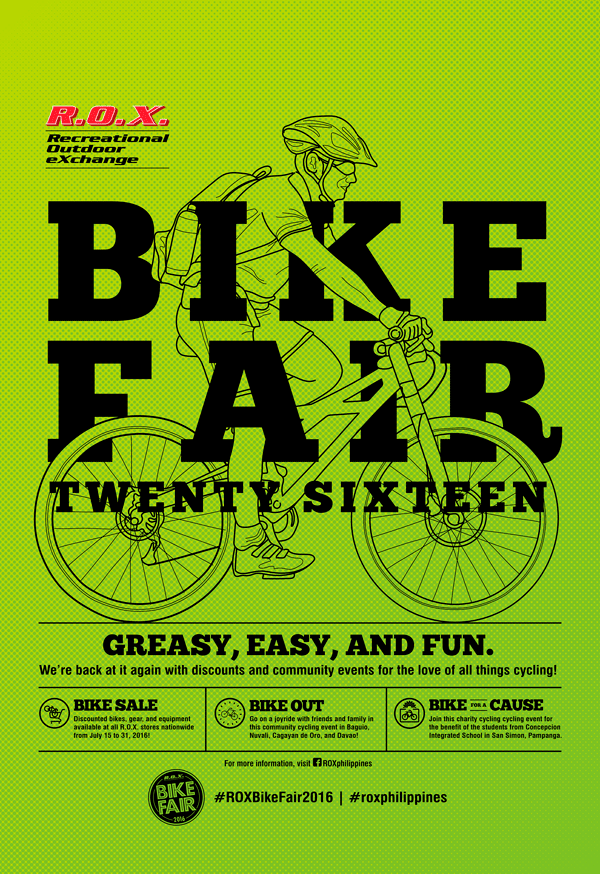 They say you can't buy happiness, but you CAN buy a bike and that's pretty close. This year, R.O.X. (Recreational Outdoor eXchange) is bringing a whole lot of happiness to the people by bringing back the hugely successful R.O.X. Bike Fair this July 15 to August 15!
What started as a small bike out attended by 200 people in 2012, has grown to be a well attended event, with a crowd of about 1,500 this year. Large bike organizations and outdoor enthusiasts are excited to be part of a comprehensive, fun and truly memorable bike event that will be talked about long after the last pedal has been pushed. (more…)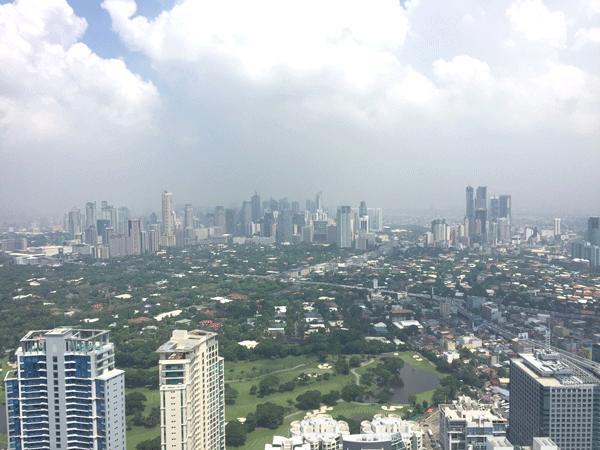 – View of Vertical Run finishers when they reach the the top of Shangri-La at the Fort  –
On August 14, 2016, Shangri-La at the Fort, one of the tallest buildings in Manila, will be the official venue for the Manila Vertical Run 2016. This international stair climbing race by 2016 Vertical World Circuit (VWC), will take place in Manila for the first time, circuiting iconic world cities such as London, Dubai, New York, Paris, Sydney, Beijing, Shanghai and Hong Kong.  How exciting! (more…)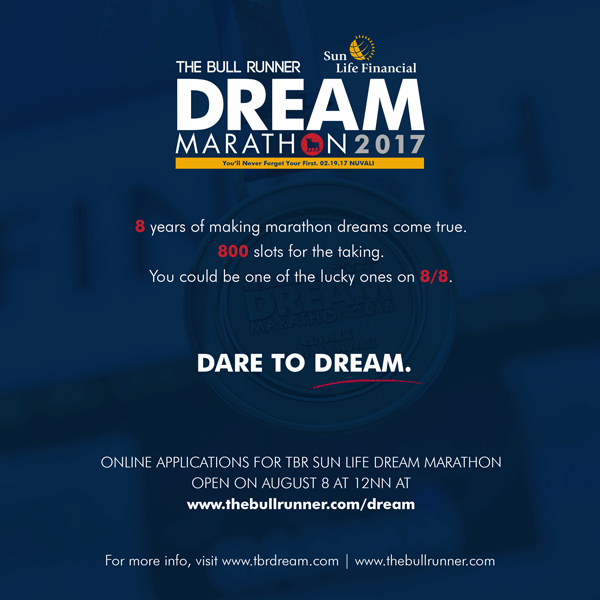 Do you dare to run your first (or 2nd) marathon at the 8th TBR Sun Life Dream Marathon?
Online application opens on August 8, 2016 at 12:00nn at www.thebullrunner.com/dream.
You have a whole month to ponder over this. In the meantime, read the following to help you decide:
15 REASONS TO RUN TBR SUN LIFE DREAM
WHAT TBR DREAM ALUMNI SAY ABOUT THE RACE
RACE RULES & REGULATIONS
HOW TO JOIN
Hoping to have you run your first (or 2nd) marathon with us on February 19, 2017!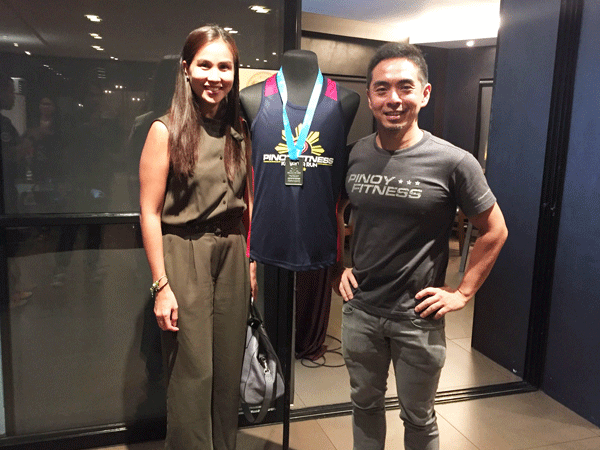 Pinoy Fitness launched its new event, Pinoy Fitness Kasama Run with Michaela, at a blogger's event last week. Jeff Lo, founder of Pinoy Fitness, presented a heart warming video of runners (many of whom were familiar faces from TBR Dream!) talking about who they run with and why from best friends to couples to barkadas. We all run for different reasons and with different people, but at the end of the day, we share the same passion for running. (more…)