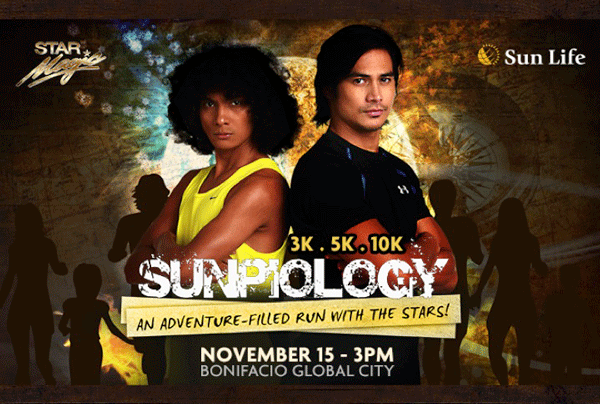 Who wants to chase after PapaP?  Here's your chance!  (Just make sure you run fast because he sure does!)
Event Name:   Sunpiology 2014 – An Adventured Filled Run
Venue:   Bonifacio Global City
Event Date:   November 15, 2014
Event Time:   4:00PM to 9:00PM (more…)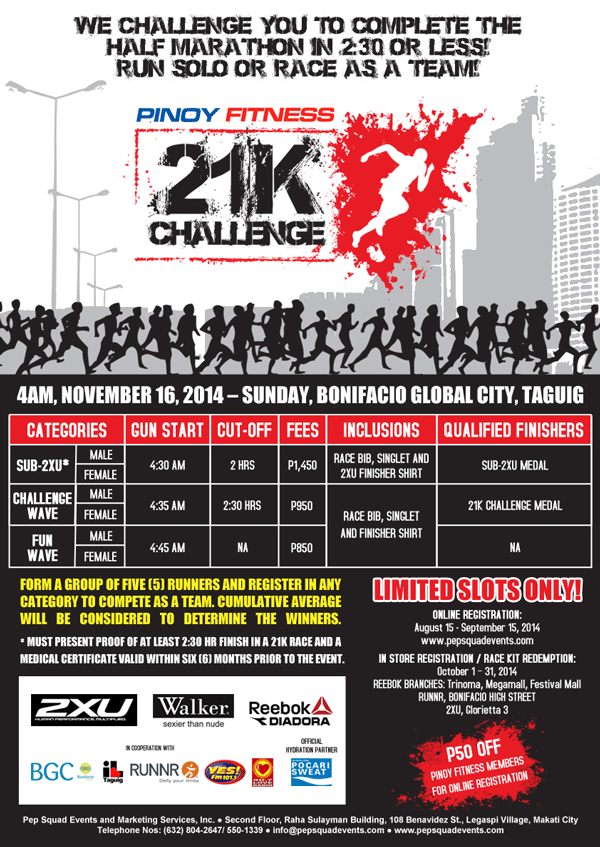 Pinoy Fitness 21K Challenge is a race to test your speed and stamina. Runners are challenged to complete a 21K race distance in 2 or 2:30 hours. This race is made possible by 2XU, Reebok, Walker and RUNNR.
How exciting is this? I'm game!
(more…)
I love how some organizers are releasing their 2015 race calendars as early as now to allow for early race planning among us athletes.  With so many triathlon events next year (I hear there are nine, yes nine, 70.3s next year!) it's good that we can all choose the races that we'd like to spend our blood, sweat, and tears on.  Below is BikeKing's Multisport Race Calendar for 2015.  TriUnited 2 has always been one of my fave triathlons!