It's been a month since TBR Sun Life Dream Marathon 2017, but we will never forget your first 🙂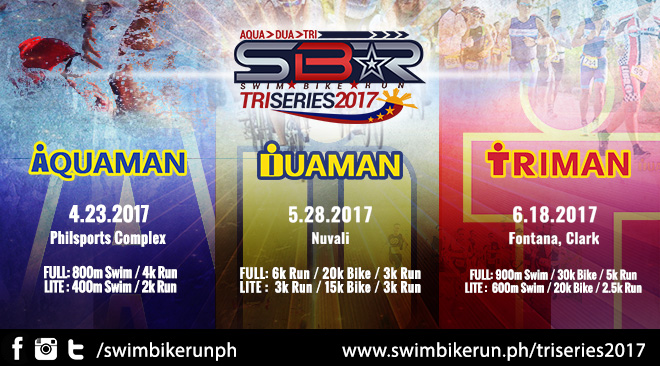 Whenever I hear from good friend Carlos de Guzman of SBR.ph I get tempted to jump right back into tri!  Carlos told me that the SBR.ph Tri Series is back and it's bigger than ever.  For the 2017 edition, they're introducing the LITE category for beginners.  How exciting is that for all you runners who are curious to get their feet wet with triathlon?  Perhaps this is a good place to start.
What is the SWIMBIKERUN.ph Tri Series?
The SBR.ph Tri Series is the ONLY multisport race series that is designed and organized for newbies and amateurs. Whether you're a newbie or a tri veteran na "nagbabalik-loob" and just wants to "enjoy" the sport, the distances of the Tri Series are challenging enough for the experienced athletes, yet still doable for the newbies. Now with the LITE category, the series opens another stepping stone to capture those who are still not yet ready to conquer the SBR.ph Tri Series FULL distances. (more…)
So, ActiveHealth looks like it'll step up its races with the new Run United Exceed, a 21km race co-presented by Tag Heuer to be held in BGC, Taguig on Sunday, April 2, 2017.   Registration is on-going.  Visit activehealth.ph.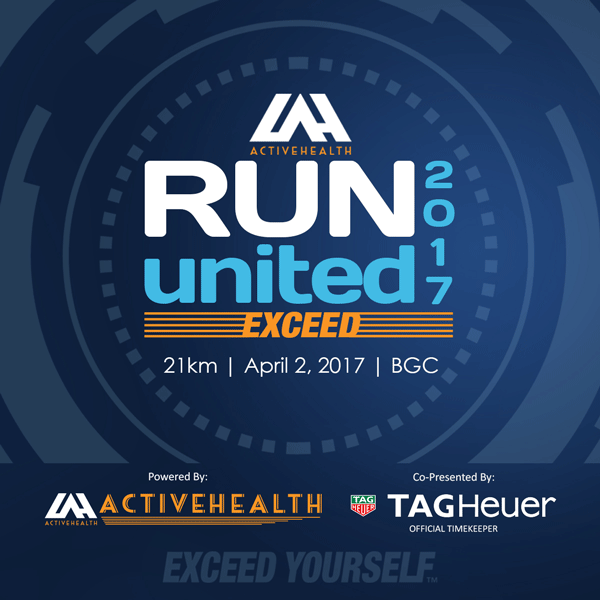 Some of the innovations to the race include:
exclusive medal for sub 2.5 hours' finishers
FREE UNDER ARMOUR shoes to the top 15 negative split medal finishers
cheer stations in key locations
cut off banner making sure runners make it in time
all participants are also entitled to discounted privileges from partner merchants
Run United Exceed Kit inclusive of race shirt, event shirt and other items
Guaranteed slots to Angkor Wat International Full Marathon or Angkor Wat International Half Marathon await 2 lucky finishers