We held our 6th TBR ULAH Dream Marathon yesterday!  Congratulations to our new marathoners from Batch 2015!  It was an emotional day yesterday as we witnessed hundreds of our runners toil through the roads of Nuvali, push themselves to exceed their limits, and cross the finish line with arm raised in triumph and some tears streaming down their cheeks.
I was inspired by Lito who ran his 2nd marathon strong at the age of 75 (his first was last year at TBR too), by Elpi who didn't make it to the finish 2 years ago but crossed the finish line this year with minutes to spare, by Angel who was exhausted by the 42k but, with the help of our Dream Chasers, sprinted to the finish to beat our cut off, and by all our runners yesterday who gave their all to conquer the 42k and achieve their dreams.  For the firs time, we didn't have to sweep anyone who didn't make it to our cut off time.  Words cannot describe how happy I was about this.  Our runners trained hard and proved that they could do it.
Thank you to our Dream Chasers who selflessly and enthusiastically supported all our runners out there.  You are my heroes.
Thank you to friends and family who came out to support your runners.  This is a momentous day in their lives and your presence makes it even more meaningful.
Thank you to our sponsors who make this race possible every year: our Title Sponsor UNILAB ACTIVE HEALTH, Co-Presentor RUNRIO and GATORADE, Official Venue Partner NUVALI, Major Sponsor NEW BALANCE, Official Endurance Multivitamin ENERVON ACTIV, Official Recovery Drink ENERVON HP, Official Timekeeper GARMIN, Official Insurance Provider SUN LIFE FINANCIAL, Official Laboratory Partner HI PRECISION DIAGNOSTICS, Venue Partner for Bull Sessions BONIFACIO GLOBAL CITY.  Thank you to our Regular Sponsors: SECONDWIND RUNNING STORE, TELIC RECOVERY SANDALS , FORWARD LEAN RUNNING, SIMPLE HYDRATION, NEAT FEAT, PEAK FORM, NUTRIBAR, FITNESS FIRST, LIFE SCIENCE, PERSKINDOL, CHRIS SPORTS, 360 FITNESS CLUB, SUMMIT DRINKING WATER, DAYLONG SUNSCREEEN FROM THE MAKERS OF CETAPHIL, GLUTA-C INTENSE WHITENING PRODUCTS, JEUNESSE PANTY LINER, ROCKTAPE, YURBUDS.  Our Hotel Partners: SEDA HOTEL, NUVALI, PASEO PREMIERE HOTEL, TECHNOPARK HOTEL. Our Media Partners: ENDURANCE MAGAZINE, CELEBRITY MOM, RACEDAY MAGAZINE. Our Beneficiary HERO FOUNDATION.
Here are the first several photos from the event.  I'll be posting more  as we receive more from photographers.
Our oldest runner, Lolo Lito, who ran his second marathon with us at 75 years old.  He ran his first at TBR DM last year too!
Our last runner, Angel, made it to finish line with all the Dream Chasers cheering for her.  She made it 30 seconds just before the cut off at 11:00 AM.  200 meters before the finish line, she was already exhausted.  But, our Dream Chasers ran with her and cheered her on to help her sprint to the finish!  This was one of the most intense and most memorable scenes in all of TBR DM history.  It's what TBR Dream is all about.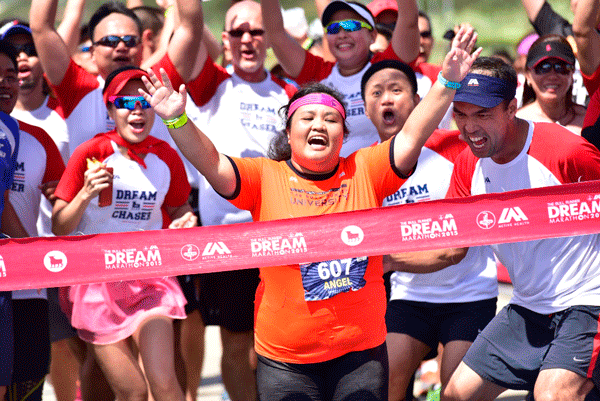 Ernest ran his first marathon with one leg along with his wife by his side.  Seeing him cross the finish line proved that anything is possible if you just work hard for it and want it bad enough.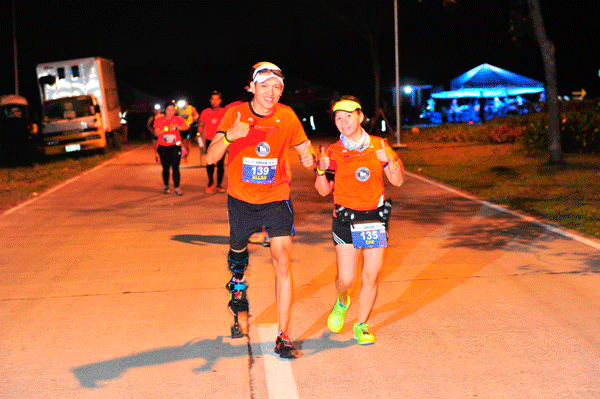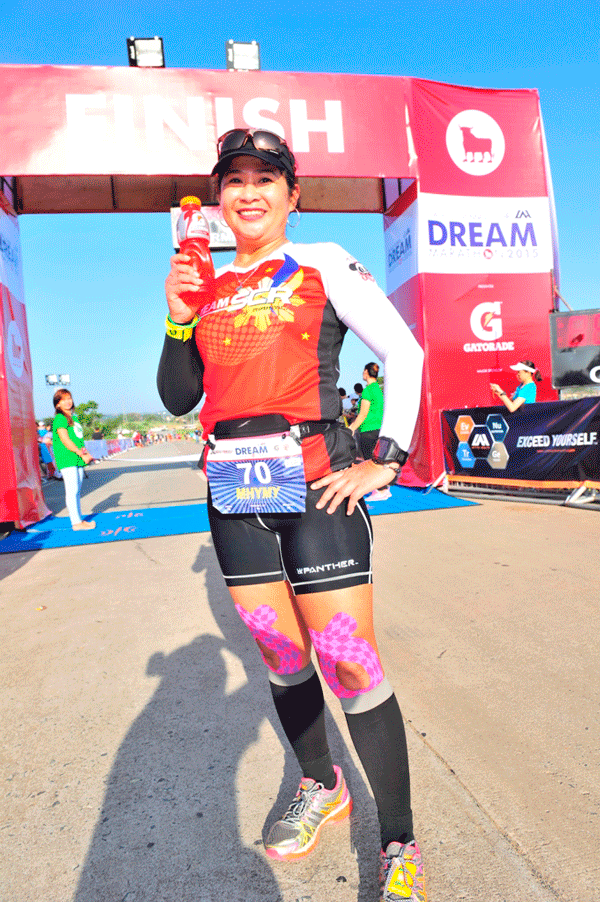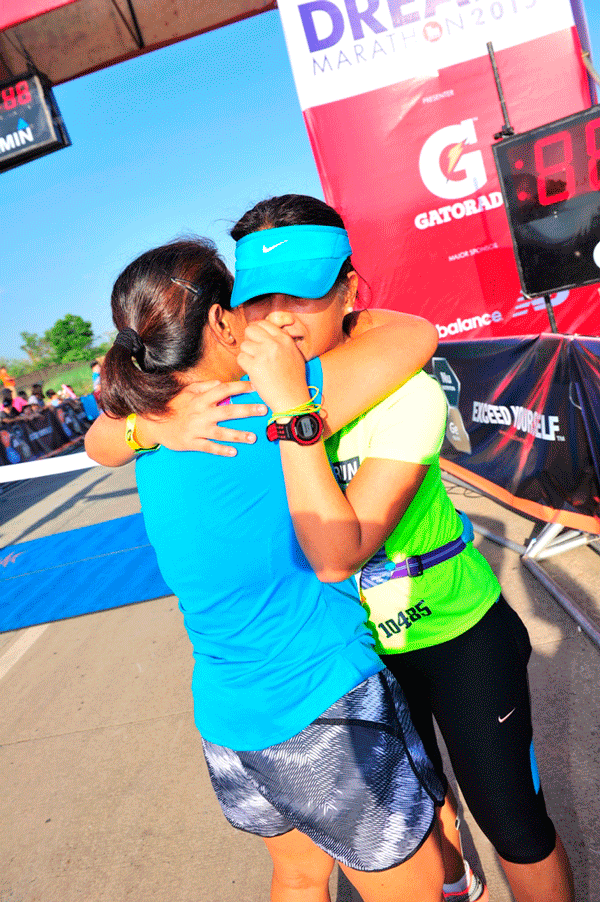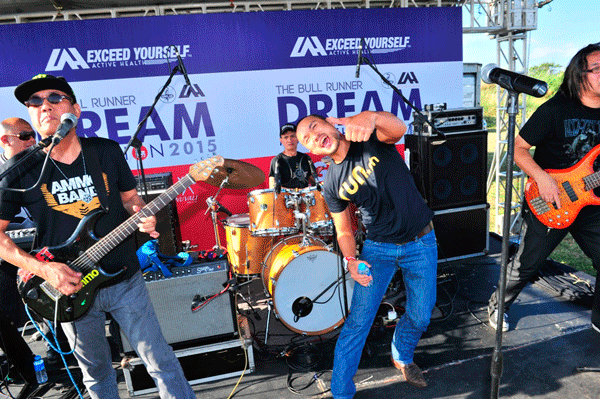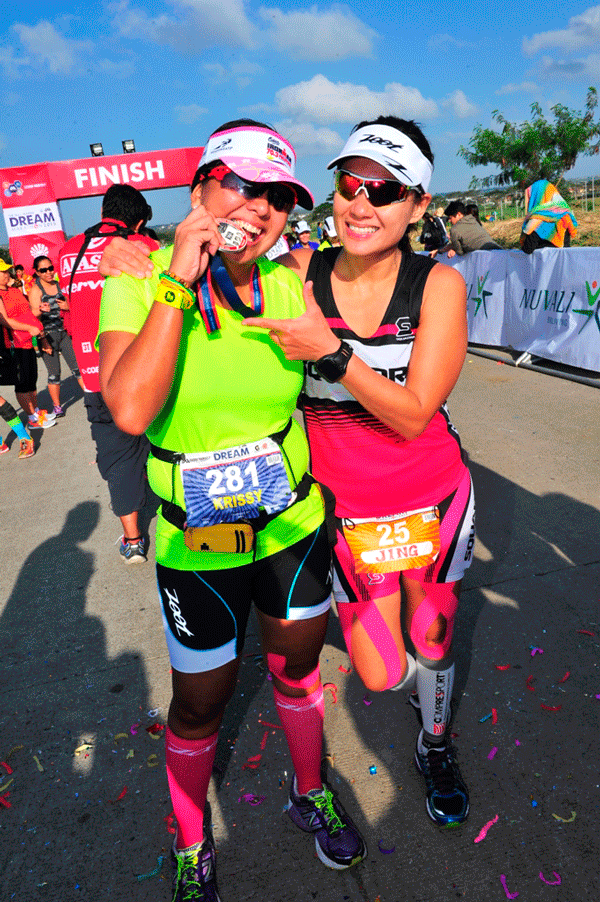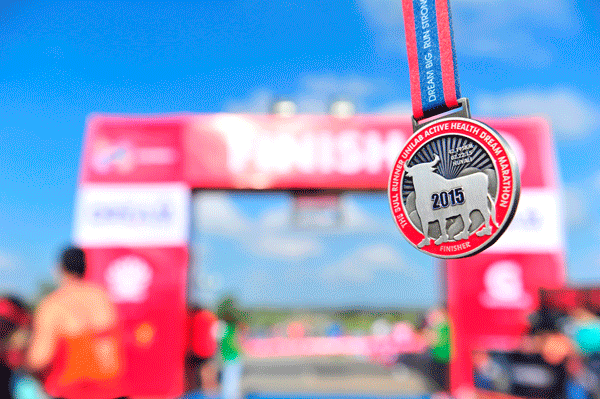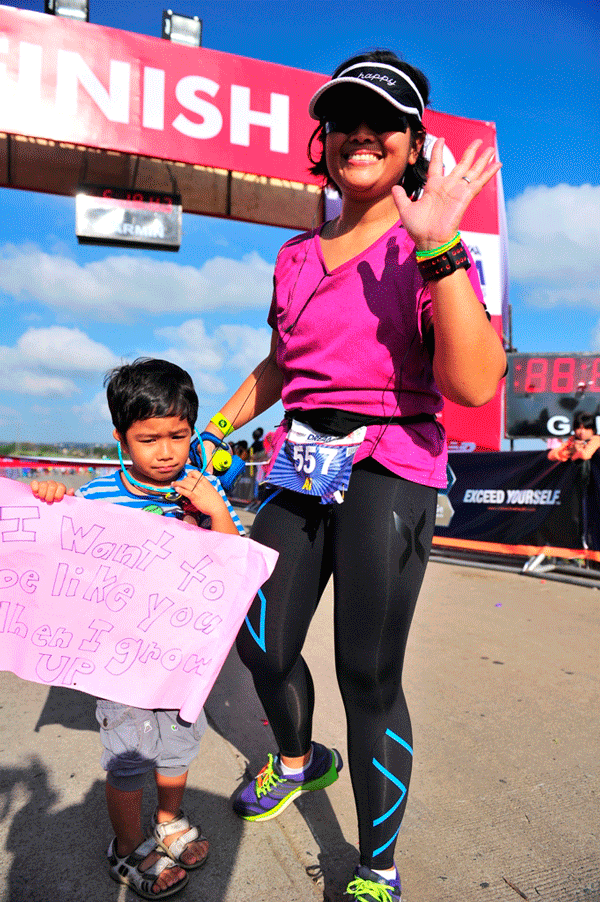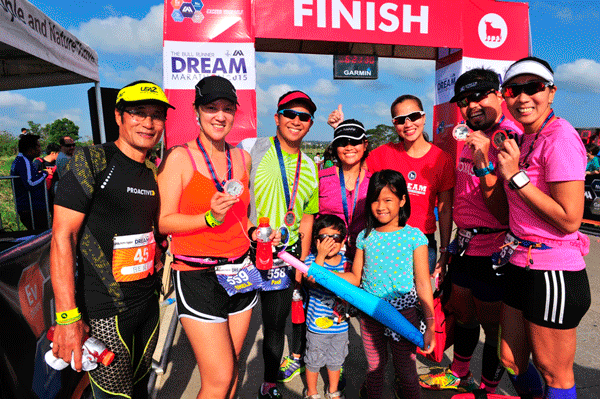 Big big hug for Anna Pader who I met only when she volunteered to manage the countdown to race day of this batch.  She was so enthusiastic about it that she would come to Bull Sessions with printed out numbers for us to pose with!  Thank you Anna!
TBR Dream Team.  These guys make race organizing easier and fun.  Without them, TBR Dream wouldn't have been possible.  Missing in pic: Neville Manaois and Jim Lafferty.