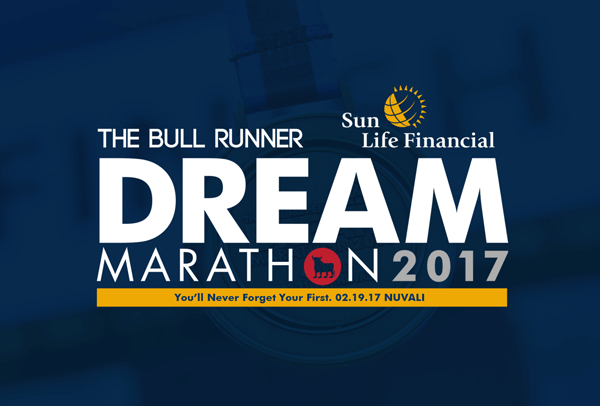 Congratulations to our 8th Batch of TBR Sun Life Dream Marathon participants!   Due to high demand, we increased our participants to 900!
Click on the list below to view the list of runners officially registered with the event.  Should you have any concerns or inquiries, contact tbrdream@gmail.com or 0906-318-2723.
Download / View PDF: OFFICIAL LIST OF TBR SUN LIFE DREAMERS 2017_rev2
WHAT'S NEXT?
1) WELCOME KITS REDEMPTION
All registered runners will receive a Welcome Kit containing the following:
* A Note from the Founders
* Your Dream Marathon Training Program
* Your TBR Dream Official Training Shirt
* Your Calendar of Activities
* Your Dream Card
* TBR Sticker
Participants who did not opt for delivery of kits may pick up their Dream Marathon Welcome Kit. Pick up dates and venues below:
| | |
| --- | --- |
| Sep 16 (Fri) to Sep 30 (Fri) from 12nn to 9pm.  On Sep 21, 12nn to 5PM only. | Planet Sports, Bonifacio High Street (near California Pizza Kitchen) |
| Sept 21 (Wed), 6PM to 9PM | During Bull Circle 1, Henry Sy Auditorium, St. Lukes Med. Ctr., BGC |
IMPORTANT NOTES: 
* Bring your claiming stub (for on site registration), deposit slip (for bank deposit), or credit card/paypal email receipt (for online payments).
* Size of the Official Dream Marathon Training Shirt are available while supplies last.
CLAIMING OF REDEMPTION KIT BY AUTHORIZED REPRESENTATIVE
1. Authorization Letter signed by the Registered Runner
2. Payment confirmation: for online reg – TBR email, for onsite reg – Claim Stub, for bank deposit – Deposit Slip
3. Photocopy of Valid ID of Registered Runner with Signature
4. Photocopy of Valid ID of Authorized Representative
5. TBR and NUVALI waivers SIGNED by the Registered Runner. We will not accept those signed FOR the runner. To be verified with the ID submitted. No signed waivers, no welcome kit. You may click HERE to download waivers.
2) DREAM MARATHON TRAINING PROGRAM
Your Welcome Kit will include the Dream Marathon Training Program. Your 22-week training program begins on September 19, 2016!
3) BULL CIRCLE 1
Block your calendars for our 1st Bull Circle entitled "CHASING THE DREAM" on September 21, Wednesday, at 7:00PM at Henry Sy Auditorium in St. Lukes, BGC. You can come in as early as 6:00PM.
Speakers and topics will include:
Chasing the Dream, Jaymie Pizarro, The Bull Runner
The Dream Marathon Program, Coach Jim Lafferty and Coach Francis Diano
You may also claim your Welcome Kits during this Bull Circle.
For a complete list of schedules, click here.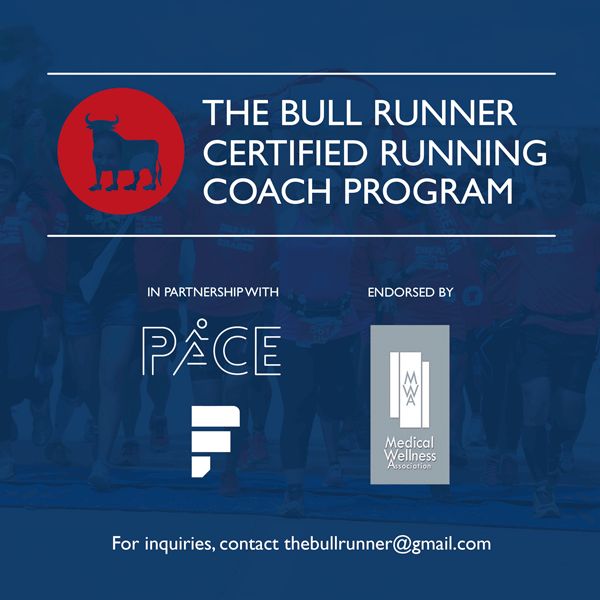 Since I started running in 2006, one of the biggest frustrations I've had over the years was witnessing how some runners who had a few years of experience of running under their belt and perhaps a medal here and there transformed themselves into "running coaches" practically overnight. I saw how some sports companies created running clinics and pinpointed runners as team leads and gave them the title of "coach" which was enough to fool a newbie runner into thinking that they were receiving sound advice from experts. I felt that the word "Coach" should never be used too freely so I made it a point to inform people that I love running and I do run a lot, but nope I am certainly not a "Coach."
For years now, worried and disheartened, I raised this concern with friends in the running community, but I never knew what to do about it. I didn't want to point fingers at anyone nor rant. After all, often times, most of these runners who turn themselves into coaches have good intentions because they love the sport; it's just that they don't have the means to receive proper training or certification to officially become coaches. I felt that we needed a body to ensure that running coaches were imparting the right training and knowledge to individuals who wanted to learn more about our sport.
Fortunately, my partners for TBR Dream Marathon, co-founder Coach Jim Lafferty, and our new head coach, Coach Francis Diano, shared the same concerns and Francis had the solution for it. After a couple of months planning and meeting, we are now ready to launch: TBR Certified Running Coach Program.
Initially, the new coaches under TBR will guide our Dream Marathoners into running their first marathon, but in time we hope they can be coaches who can help others beyond the reach of TBR so that even more people can learn to love running.
WHAT IS TBR CERTIFIED RUNNING COACH PROGRAM?
The Bull Runner (TBR) launches its inaugural TBR Running Coach Certification Program with partners, Coach Francis Diano, PT, MCMT, COMT and Coach James Michael Lafferty. It is the first running coach certification program endorsed by the U.S.-based Medical Wellness Association.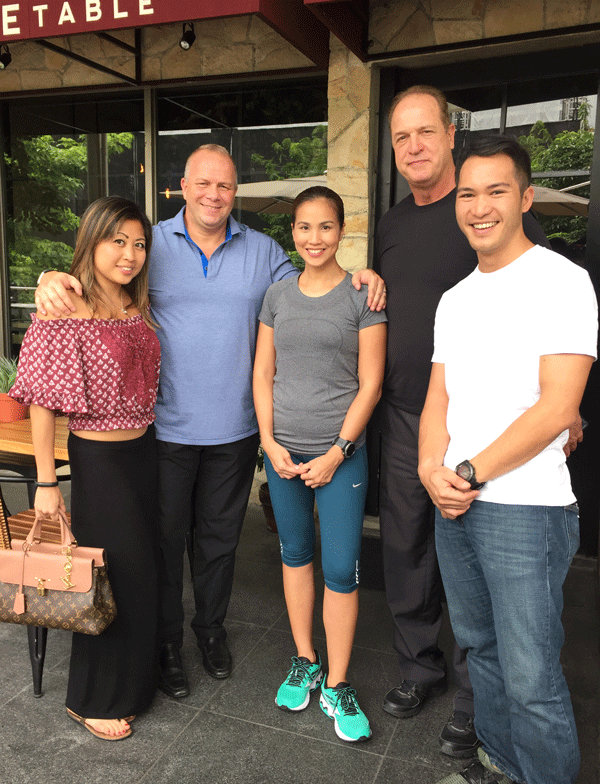 – with Carol and Coach Jim Lafferty, Dr. Christopher Breleux, President of the Medical Wellness Association, and Coach Francis Diano –
GOAL OF TBR CERTIFIED RUNNING COACH PROGRAM
The goal of the program is to provide comprehensive knowledge and skills to individuals who wish to train other runners for a marathon or shorter road races. The program also aims to create a high standard of knowledgeable, effective, and ethical coaches to the running community.
Go with the flow from the city to the farm!
Bringing everyone closer to nature, Flow In The Farm is a one day wellness lifestyle event featuring workshops, activities, products and food that are all natural, wholesome and organic!
Date: September 3, Saturday
Time: 9am-8pm
Venue: The Farm Shed, at Acacia Waldorf School, Sta. Rosa, Laguna (more…)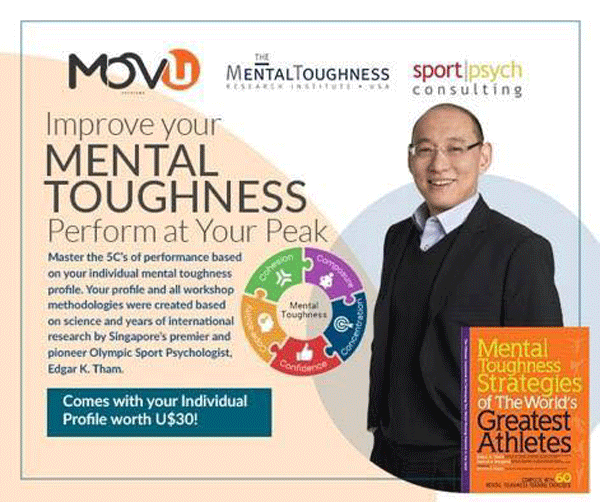 Mental toughness is important not just for us to break our PRs, but also to do well in life.  Whether we like it or not, we'll always be faced with challenges.  It's how we face those challenges that makes us winners or losers.  That's why I'm looking forward to joining this upcoming workshop with Edgar Tham.   (more…)